I decided to do a post trying to keep things real. I usually post pictures of food and recipes I have tried. But in case you all think that I have it all together, I thought I would show you some pictures I took around my house tonight.
For various reasons I have had a crazy couple of weeks. My way to relax has been to bake and blog. I have enjoyed having those thing to help me take a break from everything else that has been going on. In dealing with everything else I have had too, I have spent very little time on housework. But now I need to deal with my messy house. I figured if I post pictures it will motivated me to tackle it. I will try to post some after pictures. 🙂
So, if you do not hear from me for the next few days, it is because I am cleaning my bathrooms, and picking up all the piles that have accumulated around the house.
Skeletons do not belong in the living room, even if they are educational.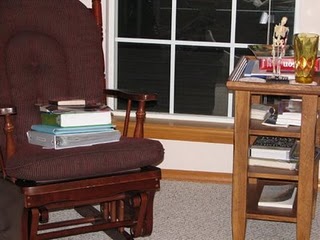 I will be cleaning my messy kitchen,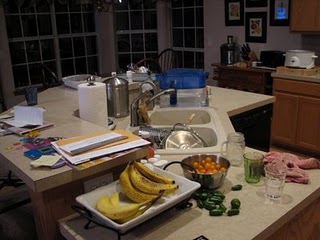 tackling this ironing pile, so that my husband has clothes to wear next week,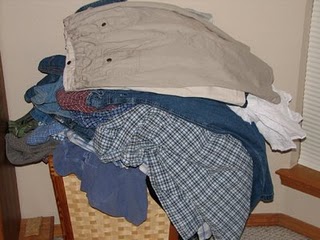 and trying to find the top of my desk.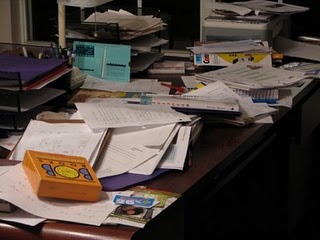 I also have to fit in cooking a ham, baking some bread, and making an apple dessert, so that I have food to take to a church dinner Sunday. I need to correct school work and plan next week. I also need to do my meal plan for next week. So, I am determined to not blog until I deal with this mess and take care of all I need to do. So, I will see you in a few days, or weeks, or sometime. 🙂