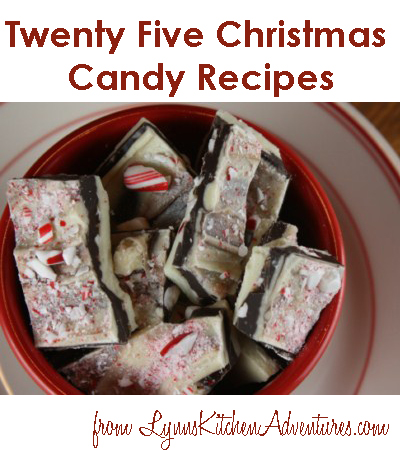 One of my favorite things about the holidays is all the baking and candy making. I love to make old favorites, but I also love to try new recipes that I hope will become family favorites.
Today I put together a list of twenty five fun candy recipes for you. Some of these have been favorites of my family for years and others are favorites from friends around the web.
I hope this list inspires you and gives you some new ideas for your holiday candy making. (And for my allergy readers, not all these recipes are nut, peanut, and gluten free, but many of them are.)
Happy candy making!
I would love to hear your favorite candy to make this time of year. Do you have a favorite candy you make every year?