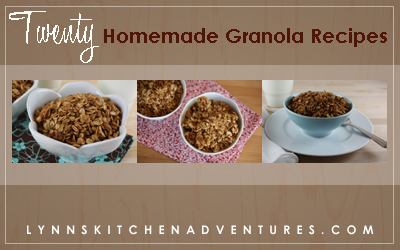 If you are looking for some new breakfast ideas I have twenty ideas for you today.
Homemade granola is one of those breakfasts that is great to keep on hand for busy mornings. Making a batch or two of homemade granola over the weekend will give you plenty of quick and easy breakfasts for the week. And we even enjoy it as snacks.
Homemade granola is easy to make and you can control what goes into it. You can make it a little healthier if you like or go with something a little more plain. You can even add chocolate to it to make it special.
Making your own also works great for those dealing with food allergies and issues because you can make it work for you and what you can eat.
I love to change up my homemade granola with all kinds of variations because then my family never feels like that are always eating the same thing over and over. We love to serve it with milk or yogurt, but it also makes a fun and healthy snack eaten dry on its own
Today, I am sharing twenty different homemade granola recipes with you. I hope you enjoy experimenting and coming up with fun versions that your family loves.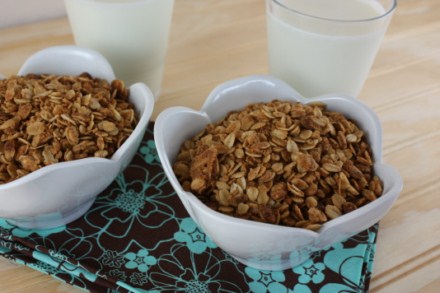 Now I would love to hear your favorite way to eat granola. Do you eat it plain, with milk, or with yogurt?