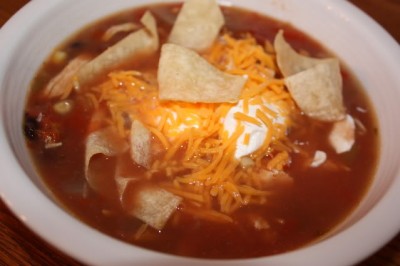 Two years ago this week I wrote a post called Gluten Free Meltdown and then shared a recipe for Gluten Free Meltdown Soup.
I was in the middle of my gluten free trial diet. At the time I had no idea how much the gluten free trial diet would change my life. It has been quite the two years.
In my mind my gluten free life started in October of 2009, not in September. For me September was a trial, October 2009 was when life changed. So, I do plan to do a full update post in a few weeks on how my life really has changed over the last two years.
This morning though, as I realized that it was two years ago that the idea of gluten free eating entered my life, I remember something that someone mentioned to me about the two year mark.
Several months after I went gluten free, Shirley of Gluten Free Easily told me that it might take a full two years for me to see the full benefits of a gluten free diet. At the time I remember thinking, that she had no clue what a difference it had already made, and that I did not see how it could get any better. I was so happy with the difference I had seen already, I did not see how I could improve any more.
Well, as I approach my two year anniversary of being gluten free, I can thankfully say that Shirley was right. As I hit the two year mark I am amazed at the difference. And yes even the changes I have noticed in the last few months.
Healing takes time, and in many ways I think it has taken me two years for my body to heal. I am not the person I was two years ago, and I have gluten free living to thank for that.
Disclaimer: I am not a medical professional and I do not claim to be one. This is just my story and my journey with a gluten free life.