I love cookbooks. I love all kinds of cookbooks. A couple of years ago my mom gave me a cookbook published in 1915.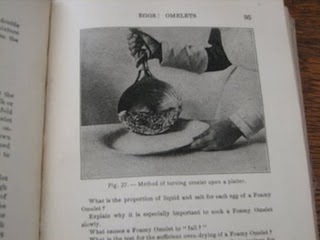 I loved looking through this old cookbook. It talks about cooking over coal.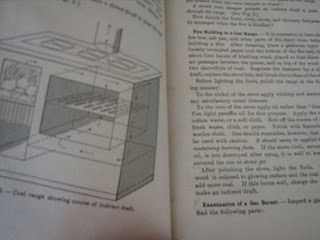 It also shows me a fireless way of cooking.
When I look through this cookbook it reminds me of how easy we have it today. Some days I complain about cooking breakfast when I should remember how easy it is to cook breakfast in our time. I don't have to bring in the wood or coal. I don't have to worry about all the prep work involved in just getting things ready to cook. We just turn a knob and we have heat for our morning oatmeal.
This book also shows me that cooking has changed a lot, but in many ways it is still the same. These recipes are simple and everyday foods. No gourmet ingredients or instructions. Many of these recipes are similar to what I cook today. Maybe I will have to try a few and post them just for fun.
For more items see Vintage Thingies Thursdays and Kelli's Show and Tell.