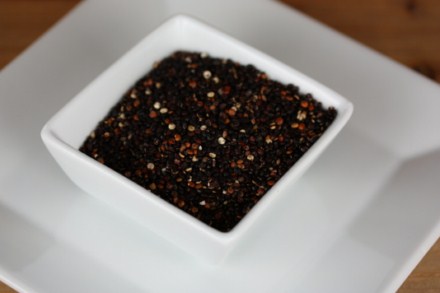 Once again many of you guessed exactly what last week's What Is It Wednesday was. It was black quinoa.
Now, I will admit that my family has had a hard time adjusting to quinoa. It has not been on their list of favorite foods and I have really had to get creative in the ways I fix it.
I thought that they might like the black quinoa a little better than regular quinoa, but I was wrong. They actually said that they like regular quinoa much better.
They thought the black quinoa had a much stronger taste. The texture was also a bit different than regular quinoa.
I used it in my Mexican Style Quinoa and they all ate it, but told me to stick to the regular quinoa next time.
What are your thoughts on quinoa? Do you think their is a difference between the regular and the black quinoa?