I love paperbackswap. Have you heard about it? It is great. I have been using paperbackswap for over a year now. I have found some really great books on paperbackswap. I have also been able to clear off quite a few of my shelves by listing my books on paperbackswap.
The basics of how paperbackswap works it this. You sign up for an account. When you sign up, you post 10 books that you know longer want. If someone wants one of your books, they request it, you mail it to them, and when they receive the book, you get 1 credit. With your credit you can choose from the millions of books they have listed and you pay nothing, but your credit. Yes, they have several million books listed. All kinds of books. As you use your credits you can keep adding books that you no longer need. All you pay is the postage to mail your books.
I love this program. It is a great way to clear out bookshelves and also add to your book collection. They main thing you have to be with this is patient. They may not have the book you want right now, but you can put it on your wish list. When someone lists it, you get an email asking if you are still interested. You also may have to be patient with the books you list. No one may want a particular book right now, but someone may next month. You just have to be patient.
I have been able to find quite a few cookbooks for my collection using papaerbackswap. I have been able to get several Martha Stewart books, a couple of Taste of Homes annual books and others. Here is what I received in the mail recently.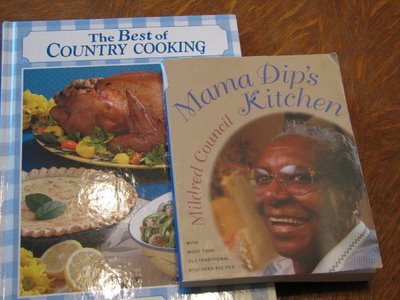 Both of these books have been on my wait list for over 6 months. But that is fine with me. I was not in a hurry for them. And I am really glad to have them now.
Paperbackswap has all kinds of books. Cookbooks, fiction, non fiction, history, kids books, and on and on. They have all kind of books.
Once you have an account you can receive 2 credits for each person who signs up under your name. To sign up you need to list 10 books which most people probably have just sitting on their shelves collecting dust. So, if you decide to sign up, please use the link above or the one that is in my sidebar. Thanks!