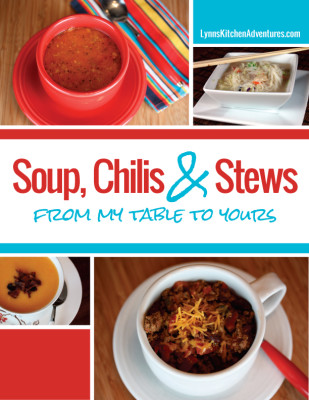 Soup Anyone?
Soups and all variations are the perfect choice for quick and easy, budget-friendly meals. There are many reasons to choose a soup, chili or stew as a meal. Is there anything better?…
on a rainy day
a sick day
a cold day
one of those "I've had a bad day" days
I don't think so. After all, soups have been one of the go-to meals since man began to cook. Soups are our old faithful meals.


I like the idea of combining various ingredients in one pot to create a deliciously simple and nutritious meal for my family. Even though soups are simple to make on one hand, they are complex on the other in that soups burst with flavor!
Go ahead and pass up all those canned versions in the stores full of preservatives and sodium. You can cook soups, chili and stews at home just as easily and make them much healthier.
When trying to come up with something for a crowd, soups always feed more; satisfy even the heartiest appetites and the left overs are easy to freeze. Freezing what is left means you will always have a plan B for your family on those days you are too tired to cook. You will also have something good to pull out quickly when you need to take a meal to a friend or neighbor's aid.
So what is the definition of delicious soups, chili and stews?
Answer: a warm blanket for your soul
And you can enjoy this Soups, Chilis, and Stews ebook today!