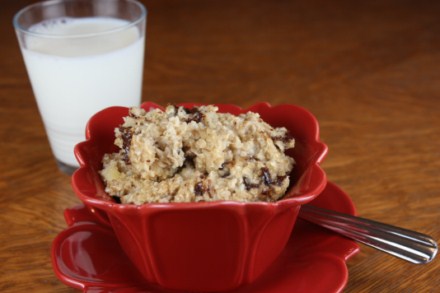 My baked oatmeal recipes all started back in May of 2009 when I shared my Peanut Butter Baked Oatmeal recipe. It was a recipe that I came up with because I was looking for a healthy kid friendly breakfast to serve me family. I had never seen anything like it and since my family loved oatmeal and peanut butter, I thought it would be a perfect match.
Since that time I have come up with many versions that my family loves. Over the last two and a half years I have shared eight versions of baked oatmeal and I have several more that I hope to share over the next few months.
As you can tell my family loves baked oatmeal, and from all the comments and questions I get about my various baked oatmeal recipes, I know you all love them too.
Healthy, homemade breakfasts are some of my favorite recipes to share. I love knowing that I am helping others start their day with meals like baked oatmeal.
Over the last few years I have received many comments and emails asking questions about making baked oatmeal, so I decided to write up a post with a few tips and facts. I also thought it would be nice to have all my versions of baked oatmeal in one post for you to reference when you are looking for a version to make.
Baked Oatmeal Recipes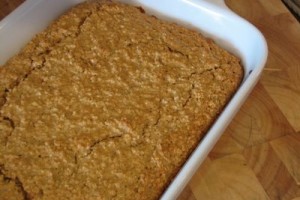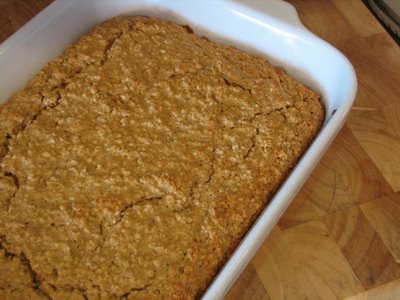 Peanut Butter Baked Oatmeal started it all back in 2009.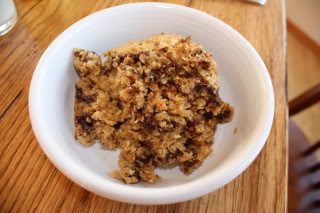 Then my friend Joy shared that she added chocolate to my Peanut Butter Baked Oatmeal and Peanut Butter Baked Oatmeal with Chocolate Chips became a new favorite in our house.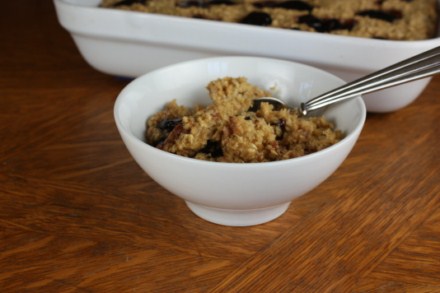 Peanut Butter and jelly is a favorite sandwich for many kids, so it was a natural match for me to try in baked oatmeal. Peanut Butter and Jelly Oatmeal is sure to please any kid.
My daughter then developed a peanut allergy and I realized that peanut butter substitutes work great in place of the peanut butter.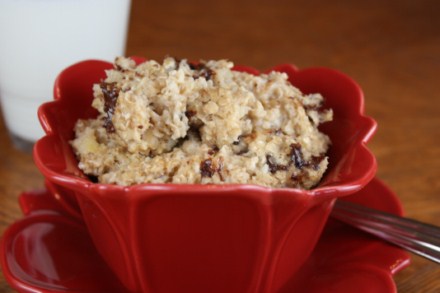 Banana Baked Oatmeal is my eleven year old daughters favorite baked oatmeal and I have heard from some of you that it is even better with a little peanut butter added to it.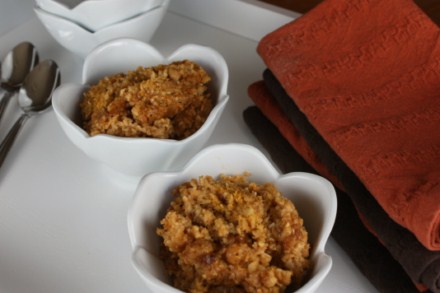 Baked Pumpkin Oatmeal is a favorite in the fall. It makes a perfect fall and winter breakfast.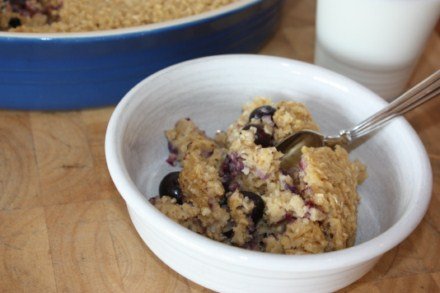 Blueberry Baked Oatmeal is another fun version that we love.
And the most recent version that I shared is Apple Cinnamon Baked Oatmeal.
Now for a few tips for making baked oatmeal that will hopefully answer many of the questions that I have received from you.
Your recipes use mainly quick cooking oats can I use regular or old fashioned oats? The answer is yes you can use either quick oats or old fashioned oats. Each one will give you a different texture, but they both work. My family prefers all quick cooking oats or part quick cooking and part old fashioned. I have made them with all quick cooking, all old fashioned, and a mix of both, and they all work great.
Can I make baked oatmeal ahead of time and bake it later? Yes, you can. I do this all the time. In fact, if I am using old fashioned oats in my baked oatmeal, I prefer to make it the night before and keep it in the refrigerator over night. I just put it in the oven in the morning and it works fine. I love doing this because it makes a quick and easy breakfast in the morning. The only recipe that I do not recommend making ahead of time is the banana baked oatmeal and the apple cinnamon baked oatmeal. Apples and bananas change color and texture as they sit and it does not make for the best oatmeal if it is not baked right away.
Does baked oatmeal reheat well and if so how do I reheat it? Reheating the baked oatmeal works fine. I do it all the time. I like to bake a double or triple batch and let my kids reheat it in the microwave for breakfast for several days. This works well and let's everyone enjoy a hot healthy breakfast for several days without much work for me.
Can I freeze the baked oatmeal? And if so, do I freeze before or after baking? Yes, you can freeze the baked oatmeal after it is cooked. It works well cut it into squares after it is cooled, wrap it in plastic wrap or a freezer bag and freeze. Then you can just take it out and heat it as needed.
Now I would love to hear what your favorite baked oatmeal recipe is and what your tips are for making it.