I have been hearing a lot about Vitacost lately from several of my friends, so I finally decided to give it a try. Last week I ordered  a few gluten free products and was very happy with what I got.
Right now they have a new customer $10 off coupon. So, just for signing up for an account you will be emailed a $10 off coupon.
And Vitacost sells all kinds of items from vitamins and health foods to skin care and gluten free foods.
I have a trip coming up, so I used my $10 off coupon to order a few gluten free snack items to take with me. I got these three items for $6.97 including shipping. That is a good deal for gluten free food.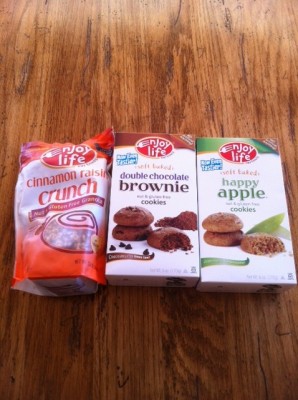 Vitacost sells so much stuff that I had a hard time deciding what to order. I almost ordered the Tinkyada gluten free spaghetti that they have on sale for $2.28 lb, but decided that I need some items for the trip instead.
And I think Vitacost might just be my new go to place to get vitamins because they sell a lot of different brands. They also have Burt's Bees products, all kinds of food and grocery products, and more. They really do have some great deals, especially if you use the coupon for signing up.
All you have to do is:

1. Sign up for Vitacost. There is no obligation, but you do have to create an account to receive the coupon. Once you sign up, you will receive an email with your $10 off coupon.

2. Go to Vitacost and find the items you want to purchase.

3. At checkout enter the code for the $10 off that you were sent when you signed up and it should take the $10 off. Shipping is flat rate of $4.99, so your final total could be as low as $4.99.
Note: This post contains affiliate links. Thanks for supporting this site.