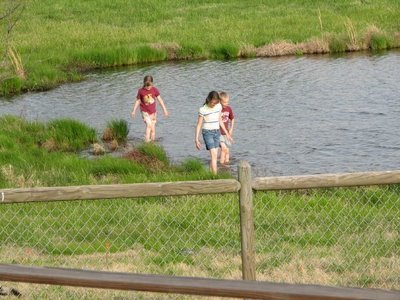 Today I am totally changing direction from the post and recipe I had planned to share. I was going to talk oven fries and tips for cooking them, but I felt like I needed to share something totally non food related today. I hope that is okay with you all.
I don't know about you, but this year the weeks leading up to Mother's Day have left me with a case of the I wants and I wishes.
As I look around at magazine articles and internet sites and listen to radio and T.V. ads, I end up losing site of what Mother's Day is and truly should be.
If I listen to those ads I should be receiving large bouquets of flowers or chocolate covered strawberries delivered to my door. If I pay attention to those magazine articles and internet sites I should be expecting breakfast in bed, a fancy dinner, the gift of my "dreams", or the entire day off.
This year I have struggled to ignore all that. This year I wish I could turn off the what the world is telling me Mother's Day should be, because that is not reality, at least in my world, and I am guessing not in most of your worlds.
Now don't get me wrong if your husband or family blesses you with packages, gifts, and a fancy meal, I think it is great, but for many of us it is just not reality.
Do you know why all that it is not reality? It is because on Mother's Day we are still Mother's. There are still meals to be cooked, dishes to clean, messes to be made, and in many houses diapers to be changed. We are mothers and we still have responsibilities even on Mother's Day. And for most of us we would not have it any other way.
Yes, the days are long, but as the saying goes the years are also short. Yes, in the midst of all of the work of being mom we long for a break, but we need to remember that all that work and mess is what makes us a mom.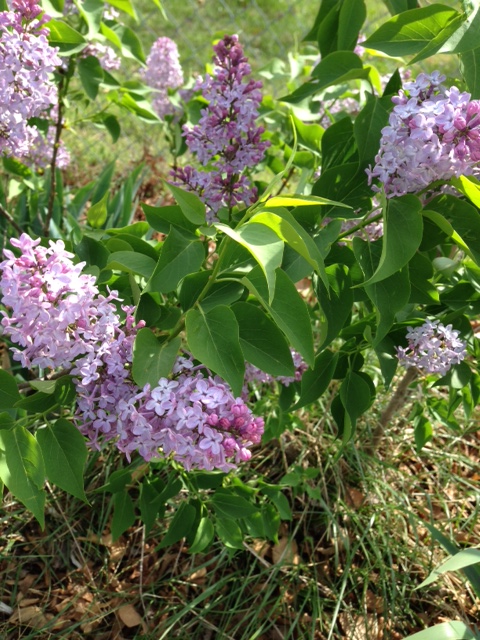 In my house there will be no breakfast in bed. There will be no fancy meals made. And there will be no fancy gift wrapped up in a beautiful package. And I am fine with that.
Breakfast in bed won't happen for me on Sunday because Sunday mornings are a bit chaotic at our house as we try to get everyone ready, breakfast made, and out the door to church. The reality though is that there is no place I would rather be on Mother's Day than sitting in church with my family. Breakfast in bed doesn't even come close to comparing to that for me.
There will not be any fancy meals at my house either. My husband is not a cook. He does not enjoy it and really is not that good at it. And do you know what? I am fine with that.
The kitchen is my place. Not in a the women has to be in the kitchen kind of way either. I enjoy it. I like it being my area. My thing. My territory to have control over. I think we get along a lot better if he stays out of the kitchen. It works for us. So, if I want a fancy meal on Mother's Day, yes I would rather spend the afternoon in the kitchen fixing it myself. In fact, I would probably enjoy an afternoon in the kitchen all to myself more than a meal being made for me.
Large packages with a fancy gift inside will probably not be happening at my house either. After almost 19 years of marriage I have accepted that fact that my husband is not much of a gift giver. Now don't get me wrong, I usually get a gift, but there have been a few gifts that we still talk about because they were a "can you believe you gave me that for a gift" kind of gift. But the reality is I am fine with that.
My husband gives me a lot of other gifts. He goes to work each and every day and works hard so that I have been able to stay home with our kids. He works hard around our house and property. He has provided me with a life far beyond anything I ever thought I would have. And those gifts can't be measured to any gift that can be wrapped in a package.
My Mother's Day may look nothing like what I see in magazines and other places, but that is fine because I am very thankful for the life I do have.
None of our lives may look like what we see around us, but this Mother's Day I encourage you to focus on what you have and not what you don't have.
You may not have breakfast in bed, a fancy meal, or the day off, but look around at how you do get to spend your day and who you get to spend it with. You may not have a beautiful package to open, but look around at all the gifts you do have. Even if your world around you looks nothing like you hoped, I am sure you can find a gift in it.There is always something to be thankful for.
Focus on the fact that you are simply blessed to be a mom!
I can't leave this post without saying a word to those that long to be a mom. I was there not all that long ago. I know the struggles and the pain. I know the tears that have been shed. Take a little time today for yourself. Go out to dinner. Buy that book you have been longing to read. Buy a treat you have been wanting. It is okay to take a little time for you. To grieve. To pray. To focus. But then I encourage you to go focus on someone or something else.
The best way I have found to deal with my discouragement with my own life is to focus on others. My life and problems always seem small when I look around at how I can help others with their problems. Doing encouraging things for others always encourages me. (Some day I will write a whole post on that subject.)
Even though it is hard, try to focus on someone else. Offer that mom with three kids under five some encouragement or help. Spend some time with that older person you know that has family across the country or that is too busy to care about her on Mother's Day. Find that friend or person that is like you, longing for something they don't have. Share your heart with each other. They may be looking for encouragement through this time just like you are. And most of all don't give up. You never know what your future will hold and what surprises you may have ahead.
I would love to hear what are you thankful for this year?