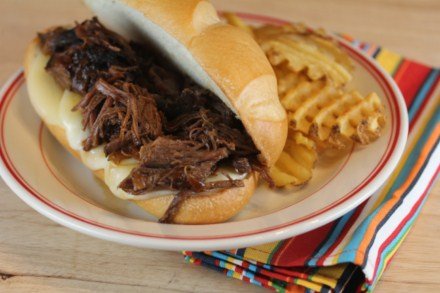 Tomorrow marks the beginning of a new year, so I thought I would share some of the things I have planned for 2013.
Overall I am keeping things the same. I will share kitchen tips, ideas, and recipes that make life in the kitchen easier. I am busy like all of you and I love sharing how I fit cooking, and feeding my family, into my busy life.
I am going to continue keeping it real. This is real food that I feed my family. My site really is a picture into my kitchen.
Most of the photos for my site are taken just minutes before my family devours the food in the picture. If you could see the behind the scenes, you would often see my three kids asking who gets to eat the "pretty plate of food" for dinner or dessert, because they just want me to hurry up and serve the food.
My pictures may not be the best, in fact some of my meals are definitely not the most photogenic, but it is really the food we eat. As much as I love Pinterest, I cook everyday food, not pinterest perfect food, and that is what I plan to continue to do.
My goal is to continue sharing real life everyday food that everyone will love.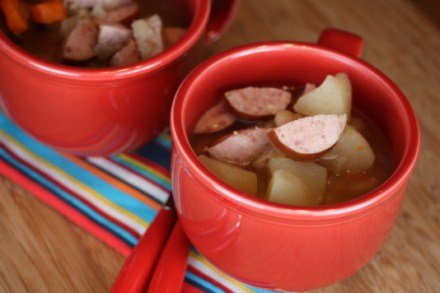 I do have a few fun things planned for this year, but they are keeping with the theme of everyday food that everyone will love.
My crock pot is one of the most used appliances in my kitchen. It is what allows me to get a hot home cooked meal on the table even on my busiest days.
But I have realized that I don't share a lot of the crock pot recipes that I make for my family, mainly because most crock pot meals are ugly. Let's face it, food that has been cooked all day can be very delicious, but pretty does not often describe it.
So, I am giving up the idea of a picture perfect crock pot meal and will be sharing them anyway.
In fact, my goal is to share fifty crock pot meals in 2013. That is basically one a week, but since I use my crock pot at least once a week, I think it is a goal I can easily do.
Every Monday in 2013 you will see a crock pot recipe or idea. I hope this is a feature for 2013 that you all will enjoy.
Tomorrow I will share a few more things I have planned.
What would you like to see here on my site in 2013?