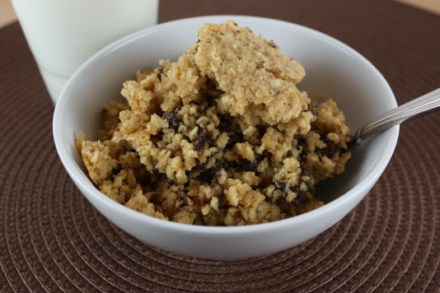 My peanut butter baked oatmeal was one of my family's favorite breakfast recipes. It has been one of the most popular recipes on my main site. We missed it so much I knew I had to try to figure out a new version that would be peanut free.
I recently tried it with soy butter in place of the peanut butter and it worked perfectly. I also added in a few chocolate chips and my kids loved. I was surprised that this worked so well and I am really excited to be able to fix this family favorite again.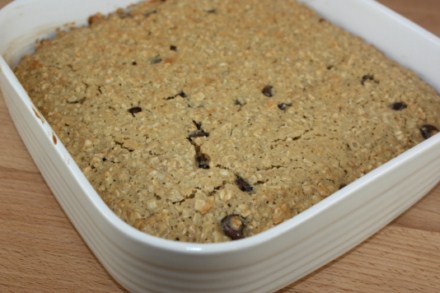 If you are peanut free, but can have other nuts, I think a Nutella or another nut butter type spread would also work well in place of the peanut butter.
If you are gluten free and can have oats and peanuts, you should give the peanut butter baked oatmeal a try with gluten free oats. It works with both quick and regular oats, although we prefer the texture of quick oats.