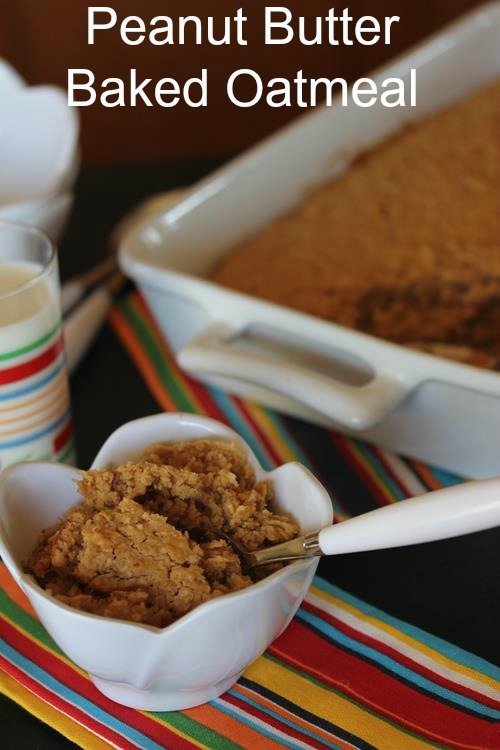 I started blogging in February of 2008. That is a lot of years in the blog world and there are a lot of recipes in the archives that have been forgotten about. Some of them I have even forgotten about.
Some of the recipes in the archives I have changed up a little bit over the years, but have not shared the newer version. Most of the recipes from my first few years of blogging are in desperate need of new pictures.
Over the next year I plan to occasionally highlight some of these recipes as I update the recipes and posts.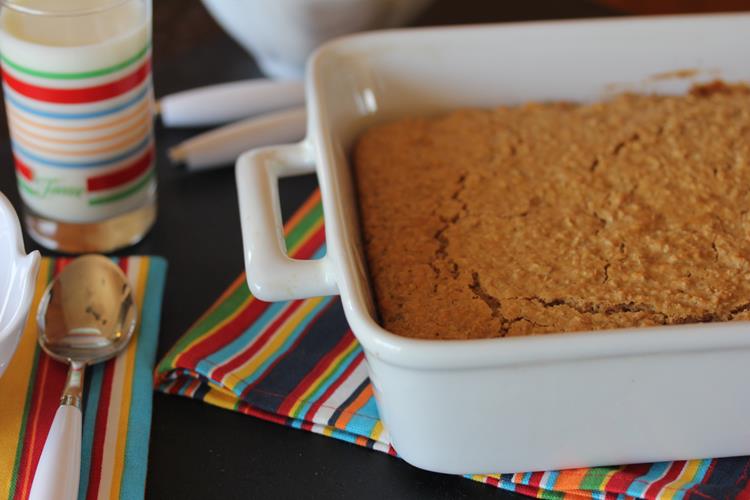 Today we are starting with Peanut Butter Baked Oatmeal. This is a recipe that I shared way back in May of 2009. It has been one of the most popular recipes on my site. It is also the recipe that started my family's love of baked oatmeal. Baked oatmeal is how I have gotten my non oatmeal loving family members to love oatmeal.
I still make this recipe the exact same way I did back in 2009. I have not updated it at all. It was a good recipe then and it is still one today. I do now use Sunbutter or Soybutter in place of the peanut butter because of my daughter's nut allergy, but it is the exact same recipe I have been using for years.
The pictures on the other hand needing some updating. So when I made baked peanut butter oatmeal a few weeks ago for breakfast I made sure to take some photos to update the post.
If you have not tried my Peanut Butter Baked Oatmeal you need it. It is a quick and easy breakfast your family is sure to love! It is also easy to make gluten free simply by using gluten free oats.