Banana Cinnamon Baked Oatmeal anyone?!
This is a new favorite in our house and this combination came from my 12 year old daughter. You all know by now that we love baked oatmeal in our house. And since I wrote an ebook about cooking with kids, you probably also know that I am passionate about teaching kids to cook.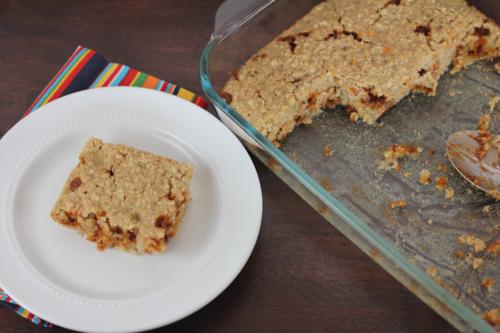 Today's recipe combines our love of oatmeal and is reaping the benefits of teaching my kids to cook.
Baked oatmeal is an easy recipe for kids make all by themselves. My girls have been making my baked oatmeal recipes for several years now, but over the last few months they have really enjoyed branching out and coming up with new flavor combinations of their own. And I love that they are doing that.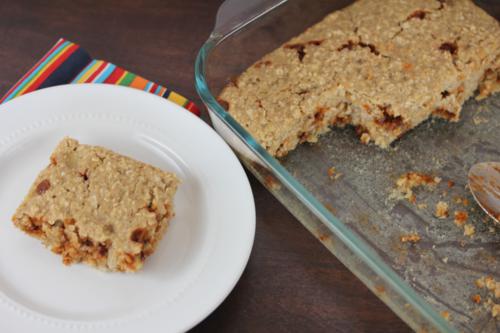 My daughter recently took her favorite baked oatmeal recipe, which is banana baked oatmeal, and created a new flavor combination. It was a simple change, but a great one. And she is already thinking up more versions to make.
The fact that my kids are experimenting in the kitchen means that they are becoming more and more comfortable in the kitchen. They are learning their way around and they are not afraid to try new things on their.
That is the goal and fun of teaching your kids to cook. You give them the basics and they take off on their own. And when the experiments and combinations become recipes that you love, you realize more and more that the work of teaching them to cook is worth it and will pay off in the long run.
Cinnamon Banana Baked Oatmeal
3 cups quick cooking oats
1/2 cup brown sugar
1 cup milk
2 tablespoons butter, melted
2 eggs
2 teaspoons baking powder
3/4 teaspoon salt
2 teaspoons vanilla
3/4 cup mashed banana or about 3 bananas
1/2 – 3/4 cup cinnamon chips (These are found in the baking aisle next to the chocolate chips and if you are gluten free be sure to read labels)
Mix all ingredients together and stir well.
Spread in a greased 9×13 pan.
Bake at 350 for 20-25 minutes.
If you like it a little crunchy on top cook for a few minutes longer.
Serve with warm milk poured over top.
Enjoy!
For more great recipes check out Mouthwatering Mondays.