Chocolate Chip Banana Oatmeal Cookies make a great dessert, lunch box treat, or after school snack!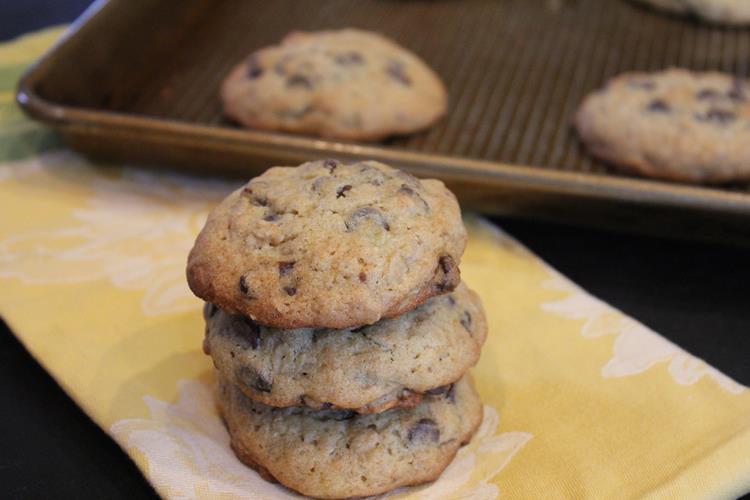 One of my goals for the summer was to update a bunch of the recipes in my archives. You know the ones from 2008 and 2009. Well, that did not go quite as well as I planned.
I always seem to have grand plans to get a lot done during the summer. Then vacation happens. Schedules get busy and the weather heats up and the last thing I feel like doing is cooking. So, yeah updating a bunch of recipes didn't really happen.
However, I did manage to update a few. One of those was the banana chocolate chip oatmeal cookies I shared back in 2008.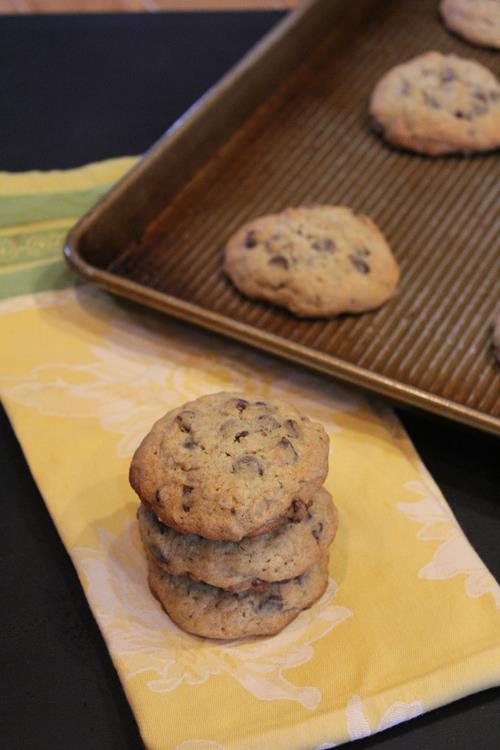 We love these cookies. I even have a gluten free version of them.
I love how easy they are to make. The fact that they contain oats and bananas make them slightly healthier than your average cookie. Plus, kids love them, so they make a great treat for lunch boxes or after school.
If you have not tried them be sure to. They are a great way to use up those overripe bananas you might have on your counter.
and