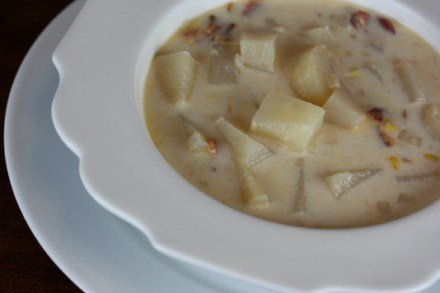 One of my favorite and most used appliances in my kitchen is my crock pot. I use it at least once a week, sometimes more.
During the fall and winter my crock pot is often used to cook soup. I love being able to spend a few minutes in the morning getting dinner started and have it ready and waiting at dinner time.
This bacon corn chowder that I have for you today is the perfect fall/winter soup. We love this with bacon, but sausage would work just as well in it.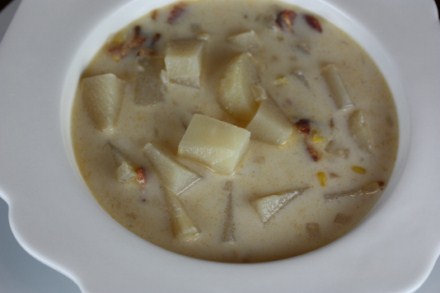 Crock Pot Bacon Corn Chowder
1 onion, finely chopped
2 tablespoons oil
4 potatoes, peeled and cut into ½ inch or so pieces
4 cups chicken broth
1/8 teaspoon paprika
2 cups milk
5 cups frozen corn
½ lb bacon cooked and diced
2 cups shredded cheddar cheese
Cook onion in oil until onion is tender.
Place onion, potatoes, broth, and paprika in crock pot and cook on low for 4-5 hours or until potatoes are tender.
Add milk, corn, and bacon and cook on low an additional hour or until heated through and corn is tender.
Stir in cheese until cheese is melted.
Serve and enjoy!