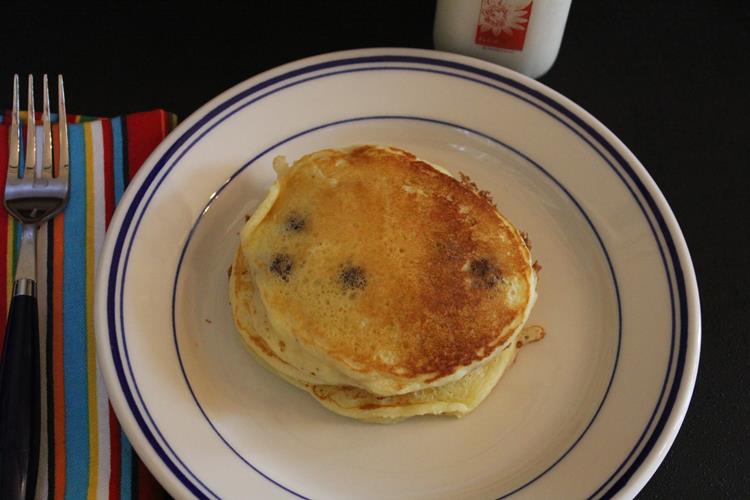 Blueberry Sour Cream pancakes are a pancake recipe that I have been making for years. I originally shared the recipe in 2010 and I recently took a few photos to update the post.
We love these blueberry pancakes. The sour cream makes them a little more rich than your normal pancake and they are so good!
If you love blueberries these recipe is a fun way to change up Saturday morning pancakes. I also shared the gluten free version of these today. If you are gluten free be sure to make a batch of the gluten free sour cream blueberry pancakes.