If you are gluten free and love blueberries these gluten free sour cream blueberry pancakes are a must make!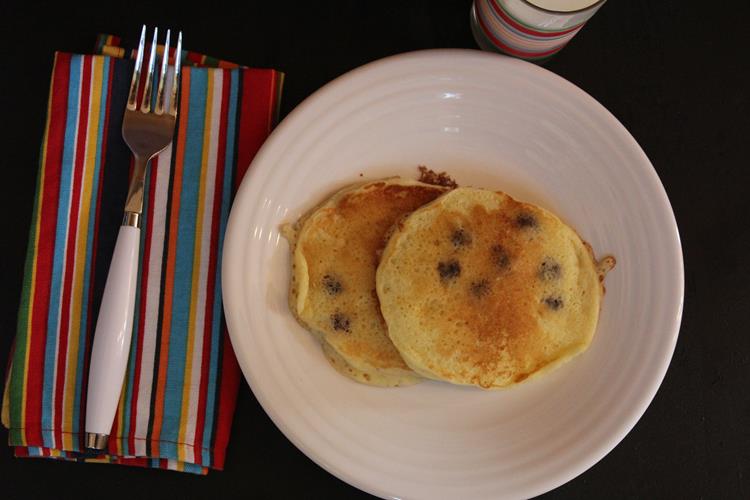 I have been making sour cream blueberry pancakes for years. We love them as a fun way to change up our weekly Saturday pancake breakfast.
Over the last few years I have changed these up with different gluten free flours and I think I finally have a favorite. These are so close to the original recipe that even my gluten eating son and husband can't tell the difference.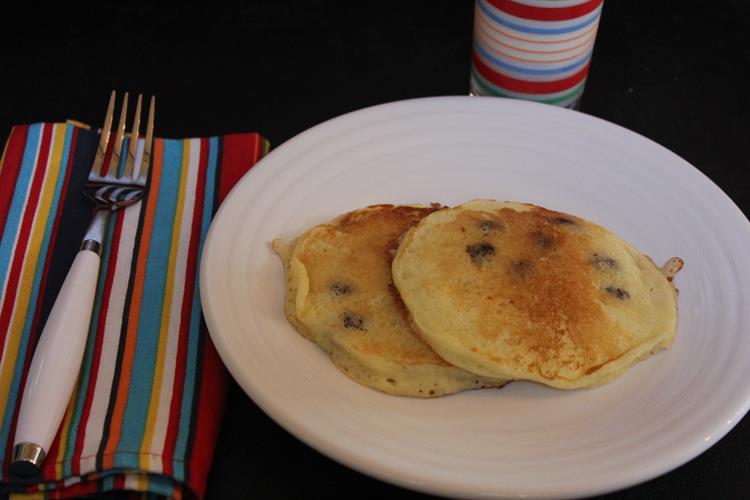 The sour cream in these pancakes makes them a little different, but it gives them a rich taste and texture that is delicious! I usually make these with blueberries, but I have used raspberries, peaches, and strawberries  in them and they all turn out great.
Serve these with butter and syrup. Delicious!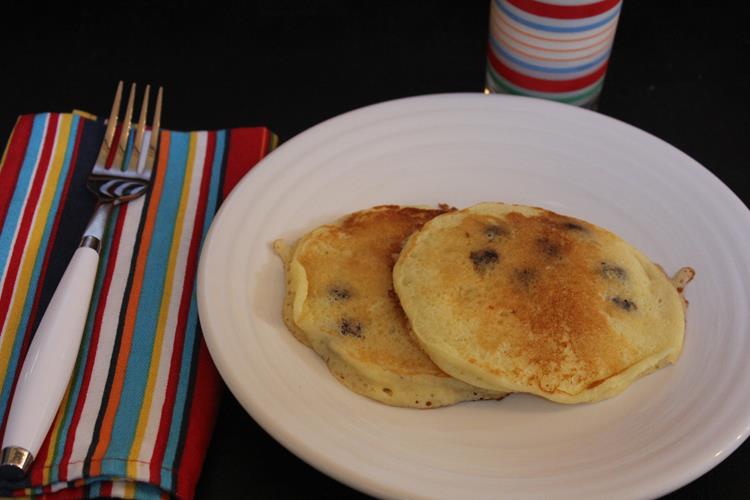 Gluten Free Sour Cream Blueberry Pancakes
1/2 cup brown rice flour
3/4 cup white rice flour
1/2 cup potato starch
1/4 cup tapioca starch
1/4 cup sugar
4 teaspoons baking powder
1/2 teaspoon salt
2 eggs
1 1/2 cups milk
1 cup sour cream
1/3 cup butter, melted
1 cup fresh or frozen blueberries
In a large bowl combine brown rice flour, white rice flour, potato starch, tapioca starch, sugar, baking powder, and salt. Set aside.
In another bowl combine eggs, milk, sour cream, and butter.
Add liquid ingredients to dry ingredients and stir just until combined.
Fold in blueberries.
Pour batter by the 1/4 cup full onto hot griddle or skillet.
Cook for 2-3 minutes and flip pancakes over and cook 2 minutes more or until done.
Serve with butter and syrup.