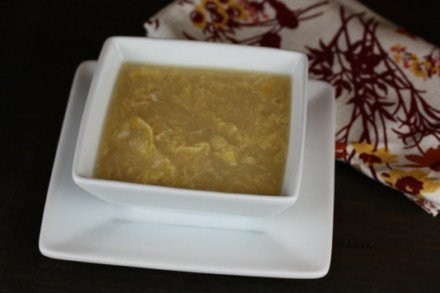 Today's Souper Monday soup is a simple egg drop soup. It is a quick and easy soup to make and it is one of my favorite comfort food type soups.
I love the simplicity of egg drop soup. So simple and yet so good!
Now I am curious have you made egg drop soup before? Because if you have not, you really should give it a try.
Egg Drop Soup
8 cups chicken broth
1- 2 inch (or so) piece of ginger, peeled
1 tablespoon soy sauce ( I use gluten free)
2 cloves minced garlic
2 tablespoons cornstarch
1/4 cup water
4 eggs, beaten
In a large pot combine the chicken broth, ginger, soy sauce, and garlic and heat over medium low for 10 minutes.
Remove the piece of ginger. (The ginger adds flavors the broth/soup, but you don't want the large piece in the soup so you remove it after it has cooked and added flavor to the broth.)
In a small bowl whisk together the cornstarch and water until well combined and then add to broth and cook until slightly thickened about 2 minutes.
Stir the soup in a swirling circular motion.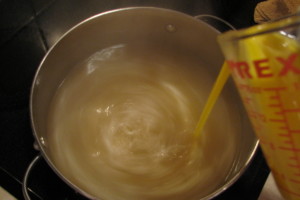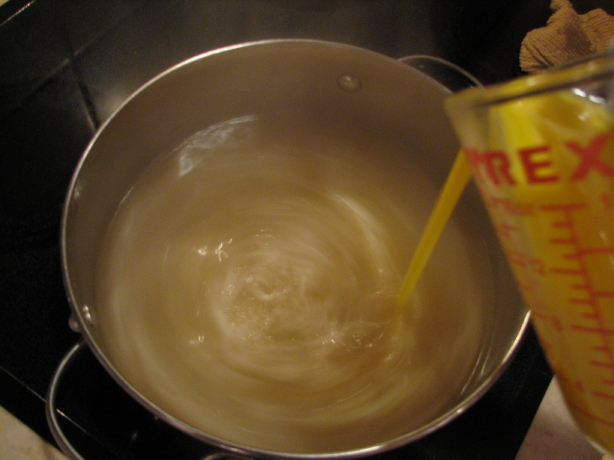 And slowly pour the eggs in. You want to pour it in a steady stream.
Cook for about 1 minute and remove from the heat and let sit 2 minutes more.
Break the eggs slightly using a fork or whisk.
Serve and enjoy!