It has been a few weeks since I did one of my random Everyday Adventures posts, so I thought it was time to catch up. This Everyday Adventures post is definitely a random, little bit of everything, keeping it real update.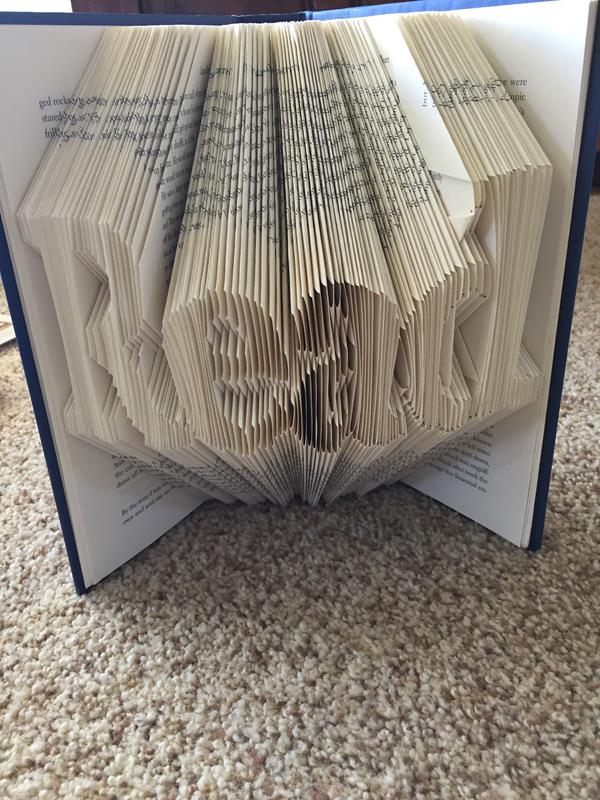 A few weeks ago I shared that I had discovered book art and was loving it. I finally finished my project and I have to say I love it. I am not a crafty DIY person, but I am loving book art/book folding. I am working on a second project and will share the results soon. Once I have a few projects done I will try to share more details on what I do.
My reading life has suffered recently. I haven't been reading as much as normal and I miss it. I miss posting on our booksite and hope to get back to it soon.
I did read this book recently though and loved it!

I have known Jen of Balancing Beauty and Bedlam since the early days of blogging. She is one of the first online bloggers that I got to know in real life. When I heard she was writing a book I couldn't wait to see the finished product. I knew the book would share her heart and love of hospitality.
A few weeks ago I received a free copy of her new book, Just Open the Door, to review and I started it right away. I finished it the other day. I find it hard to put into words how much I enjoyed this book.
Several times I was in tears reading Just Open the Door. My mom has opened the door to so many people over the years. I wouldn't be the person I am today if people hadn't opened their doors to me when I was a teenager.
Hospitality can change a life. Small acts of kindness often make a huge difference. I plan to do a full review of this book, but for now I can say that I highly recommend it. (And I am not just saying that because I received a free copy of the book. The message in this book is one that needs shared.)
The release date for the book is April 10th, but there are some great bonuses if you preorder the book now. After you preoder the book, go to the Just Open The Door website and fill out the form for your bonuses. The $10 off Dayspring purchase makes preordering the book a great deal.
On a totally different topic can we talk about weird food now.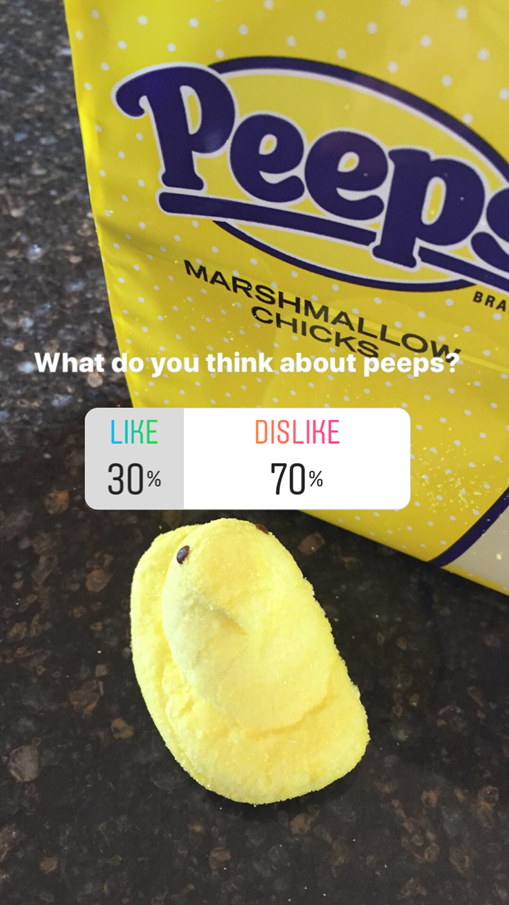 I did a poll over on my Instagram account about peeps. Apparently my Instagram followers do not enjoy Peeps. I was actually surprised that so many people dislike them. I don't love them, but I do enjoy them occasionally. I usually buy a package or two a year and then I am done until next year. I don't love them, but I certainly don't dislike them either.
What are your thoughts? Do you like or dislike Peeps?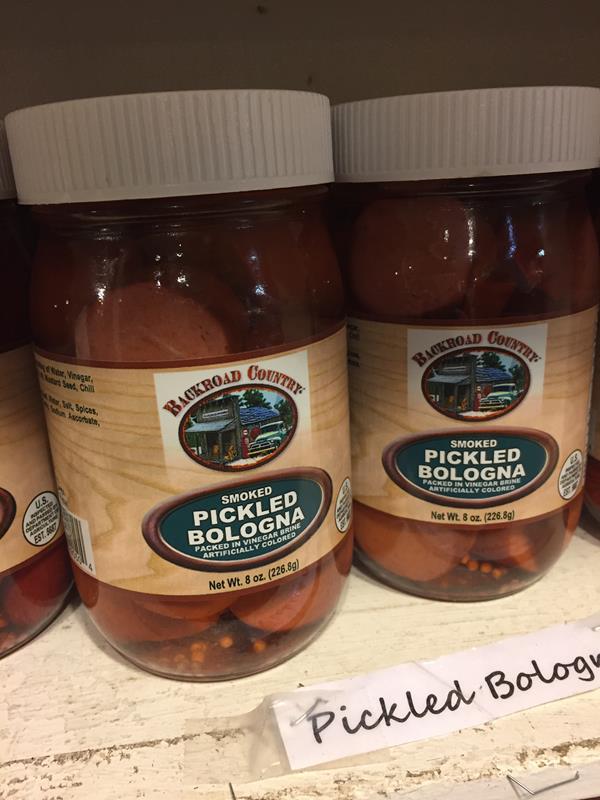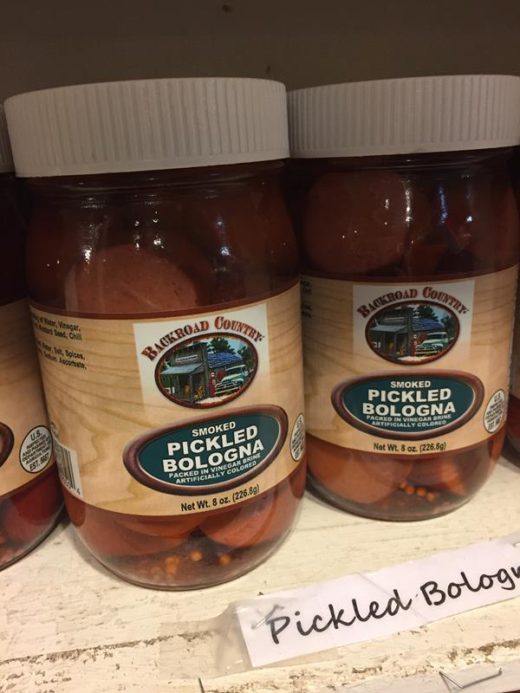 And speaking of weird food this might just be one of the strangest things that I have seen in awhile. Pickled Bologna anyone?
Last weekend we stopped by an Amish store in an area that we were visiting. It was full of delicious looking food.
Breads, cakes, cinnamon rolls, fudge, cheese, and all kinds of canned foods. We left with quite a few things. We were tempted to buy the pickled bologna just for the fun of it, but we just couldn't because none of us were willing to try it. I didn't even know you could pickle bologna.
I will fully admit that I am not a fan of bologna. Several in my family are, but not me. However, even the bologna lovers in my family thought this was a strange item and they had no desire to try it.
If you have actually tried pickled bologna I would love to hear your thoughts? Is it actually good?
I hope you have a great weekend and can enjoy some time with family and friends.