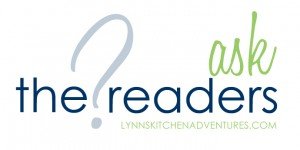 It has been awhile since I did an Ask the Readers question, so today I thought we would talk Christmas.
One of my favorite Christmas traditions was Christmas breakfast. I am not sure my parents planned for it to be a tradition, but every year my mom made a special breakfast on Christmas morning. It was usually what we called Dutch Babies, basically a German pancake. My sisters and I always looked forward to it and we still remember those special breakfasts.
I have continued the tradition of a special breakfast on Christmas Day with my family. We don't always have the same thing every year, but it is always a special breakfast that I make.
What fun Christmas tradition or food do you have? Is there something that you do each year, that just wouldn't seem like Christmas if you did without it?