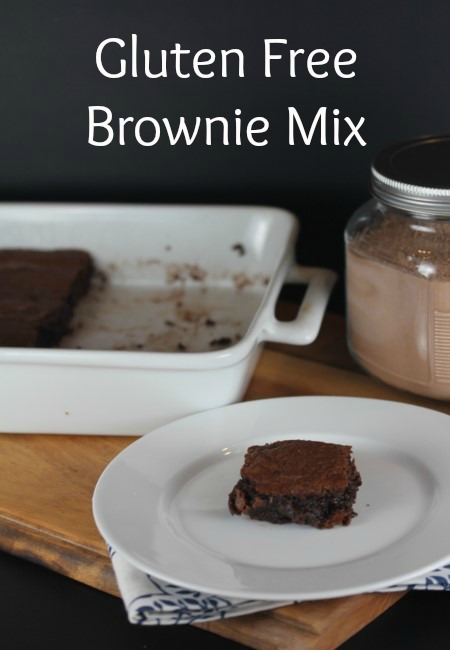 Gluten free brownies are so easy to make at home using this gluten free brownie mix recipe.
So easy and so delicious. And yes it is gluten free!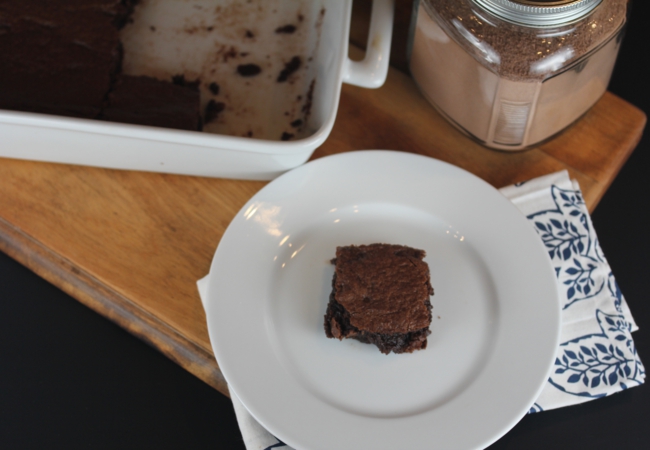 This is one of those gluten free recipes that has taken me a long time to get right. It has taken me almost four years to get this recipe just how I wanted. Which is just like a gluten filled box mix from the store.
I wanted the fudgy inside with the slightly crispy top. Those kind of brownies most of us grew up eating. The kind of brownie that only calls for just a few ingredients and can be made in just a few minutes.
Now, this recipe does call for quite a few ingredients, but once you have the mix made up, it only calls for a few extra ingredients to finish them off. So, you can easily make a double or triple batch of this mix to keep on hand for those times when you need a quick dessert.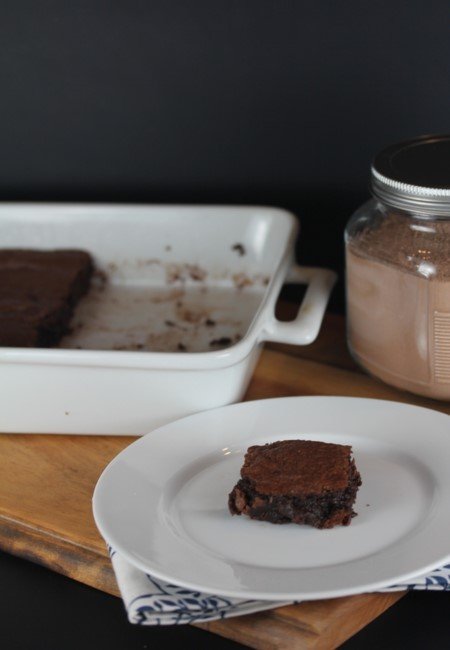 When my husband tasted these he told me I finally got it just right. He eats gluten and has had brownies recently, so when he tells me I got it right, I know I really did get it right.
This brownie mix will be a new pantry staple at my house and I hope it becomes one at yours as well.
Gluten Free Brownie Mix Recipe
3/4 cup white rice flour
1/4 cup potato starch
1/4 cup cornstarch
1/2 teaspoon xanthan gum
1 teaspoon baking powder
1 teaspoon salt
2/3 cup unsweetened cocoa powder
2 cups sugar
Mix ingredients together and place in a container, jar, or zip top bag.
When ready to bake combine together:
mix ingredients
3/4 cup melted butter
3 eggs
1 teaspoon vanilla
1/4 cup water
Mix together just until combined.
Spread into a 9×13 pan and bake at 350 degrees for 22-23 minutes.