If you miss gravy since going gluten free this homemade gluten free gravy recipe is a must make!
The first year I went gluten free the holidays were rough. I missed regular food and I had not quite figured out the whole gluten free thing. I went through some major withdrawals that year and I will admit that I had quite a few breakdowns.
So, if you are new to gluten free, and this is your first year navigating the holidays eating gluten free, please know that others understand. We have all been there and we know what it is like and how difficult it can be.
Also know that it does get easier. I have been gluten free over ten years and now I actually looking forward to all the cooking and baking each year.
Over the last few years I have been able to recreate some of my family's favorite holiday recipes and I look forward to making them.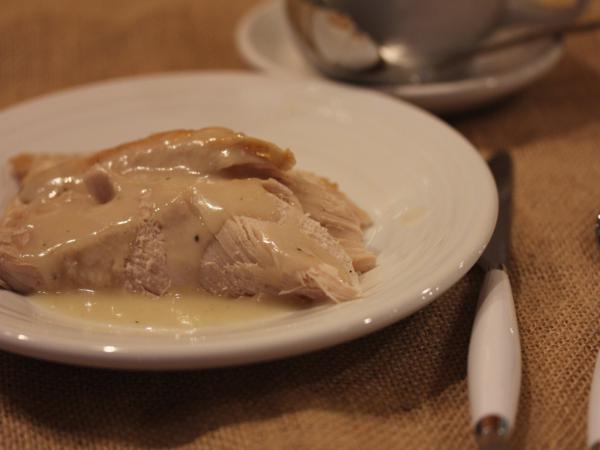 One of the things I missed when I first went gluten free was gravy. I just could not get it quite right.
Anything with rice flour in it tended to make it gritty. Cornstarch worked, but it gives it a shiny and a slimy texture that I don't like for gravy. Cornstarch gravy also does not reheat well and I like to be able to reheat it for leftovers.
After trying various gluten free flours and blends, I have discovered that my favorite thickener for gravy is potato starch. I use it in my gluten free sausage gravy and it works great. The texture is close to regular gravy and it reheats well.
If you are looking for a gluten free gravy to make this year I think this gluten free gravy recipe is one that you will enjoy.
One note though. My mom almost always added a little milk to her gravy to make it creamier, so that is the way I have always preferred mine. If you want to leave out the milk that is fine, just use gluten free broth or drippings instead.
This gravy is also perfect to make ahead and freeze. This works great for taking with you to Thanksgiving dinner.
Yes, I said take it with you. Most gravy is not gluten free. If you are not hosting Thanksgiving dinner the gravy may not be safe to eat. So make this ahead and reheat it for Thanksgiving dinner.
You can also make this ahead and freeze it. Yes, you can freeze gravy. Then defrost it, whisk it well to mix it back together. It makes a great gluten free make ahead gravy.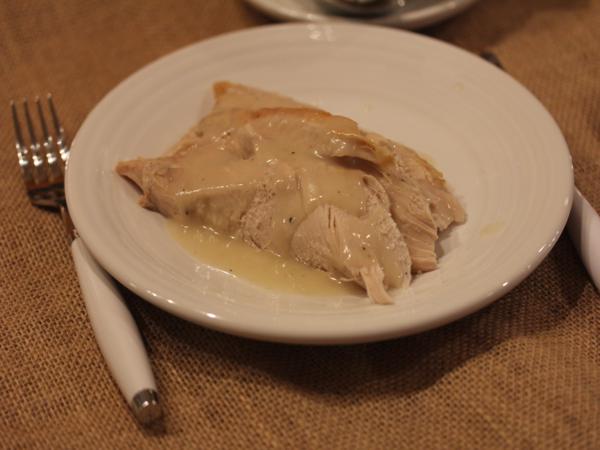 Gluten Free Gravy Recipe
Gluten Free Gravy that is so good you will not know that it is gluten free.
Ingredients
2 tablespoons butter
3 tablespoons potato starch
2 cups turkey dripping, meat drippings, or broth
1/3 cup milk
salt
pepper
Instructions
If using turkey or meat drippings strain to remove chunks of meat. Set aside.
In a pan melt butter.
Add potato starch and stir until it becomes a thick paste.
Slowly add meat drippings, whisking constantly.
Continue whisking over medium heat and add milk. Cook until thicken. This will take several minutes.
Salt and pepper to taste.