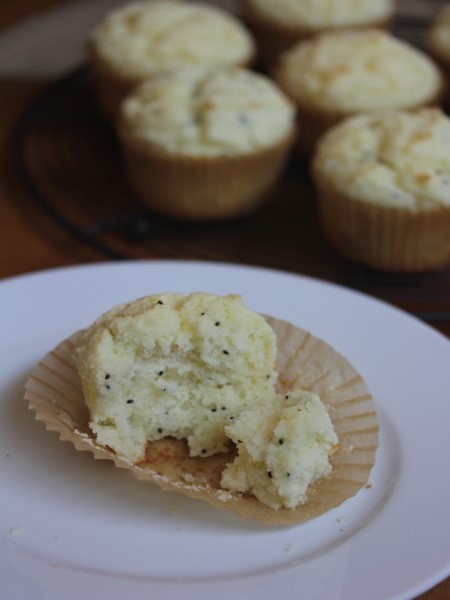 These gluten free lemon chia seed muffins are a new favorite at our house. They are a fun new twist on a classic lemon poppy seed muffin.
I have had a container of chia seeds sitting in my cupboard for awhile now because I was unsure what to do with them. After doing some searching online I realized I could use them in baking similar to how I have used poppy seeds in the past.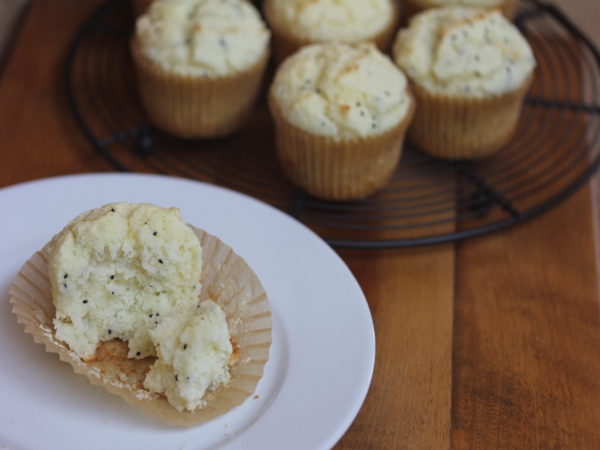 I had just made a gluten free lemon muffin that my family loved and decided to just add chia seeds to that lemon muffin. The results were delicious! And it was an easy and fun way to change up a simple muffin recipe.
Now I am thinking of all the ways I can add chia seeds to recipe. I am thinking a lemon chia seed bread would be really good.
What is your favorite way to use chia seeds?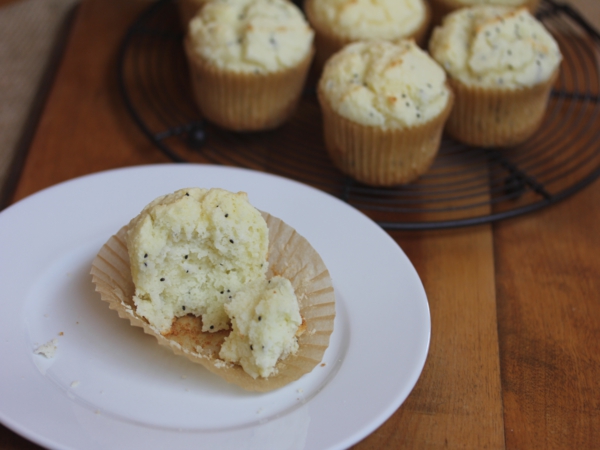 Gluten Free Lemon Chia Seed Muffin
1 cup white rice flour
1/2 cup sweet rice flour
1/4 cup cornstarch
3/4 cup sugar
2 1/2 teaspoons baking powder
1/4 teaspoon salt
3/4 cup part skim ricotta cheese
1/2 cup water
1/4 cup oil
2 tablespoons lemon juice
1 egg
3 tablespoons chia seeds
Preheat oven to 375.
In a bowl combine rice flour, sweet rice flour, cornstarch, sugar, baking powder, and salt. Set aside.
In other bowl combine ricotta cheese, water, oil, lemon juice, and egg. Stir to combine.
Add wet mixture to flour mixture stirring just until combined.
Stir in Chia Seeds
Line a 12 cup muffin tin with liners or grease well.
Scoop batter into muffin cups.
Bake at 375 for 15-17 minutes.
Cool on wire rack.
Store in an air tight container.