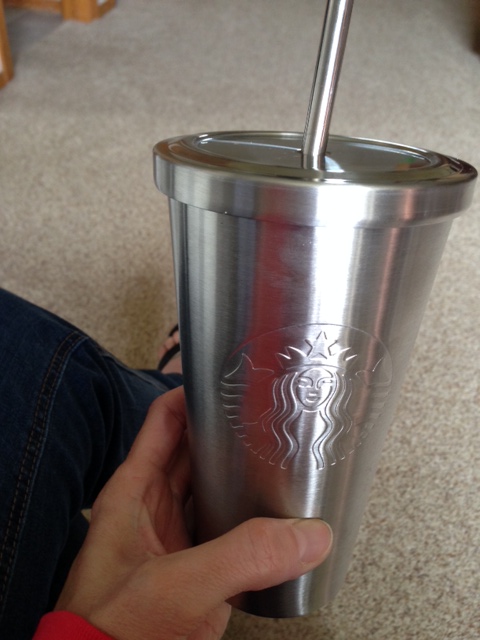 My kids know that I love drinking from a straw type drinking cup, so for Mother's Day they got me a stainless steel one from Starbucks. I have used it almost everyday this week and I love it. It keeps the water cold longer than any other cup like this that I have used. Since it came from Starbucks I am pretty sure it was not cheap, but so far I am very impressed.
Does anyone else have this cup or a stainless steel cup like it? I would love to hear your thoughts.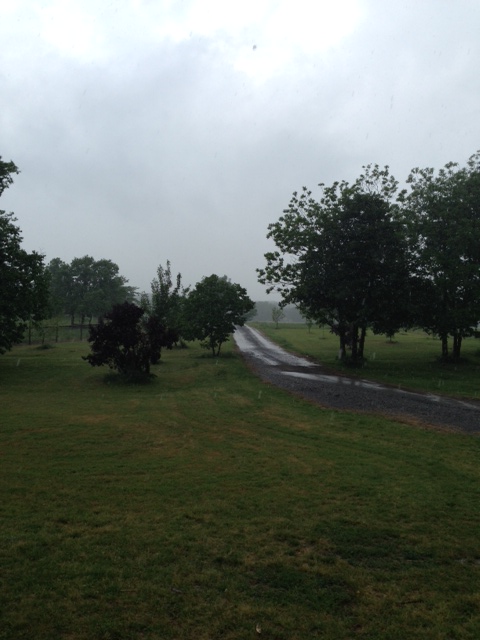 Much of OK, KS, TX, and other areas in this part of the country have had pretty severe drought conditions the last few years. This week we got some much needed rain in our part of Oklahoma. It was not a lot, but at this point we are thankful for what rain we get. I am also thankful that it came without storms.
This has been one of those week where I feel like I have been on the go constantly. One evening when I was in a hurry to get some things done I looked out that window and saw this sunset. All of the sudden I was not in such a hurry. In fact, I called the whole family down and we all went outside to watch it for a few minutes. Stopping to watch a beautiful sunset at the end of a crazy day was just what I needed.
Those are a few of my adventures for the week. Hopefully next week I will be better about taking more pictures.
I hope you all have a great weekend!