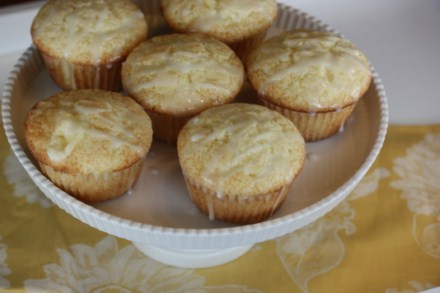 Today on my main site I posted a recipe for lemon bread that everyone loves, so I wanted to be sure to also share with you the gluten free version.
I love lemon and have found that the acid in the lemons works really well with gluten free flours. In this muffin it works wonderfully and gives you a nice light and delicious muffin.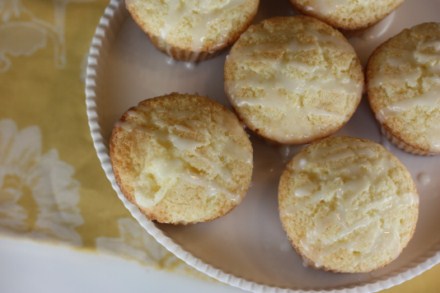 For the regular version I have found the muffins or bread works, but for the gluten free version we like the muffins better. We just found that we like the texture better in a muffin for these.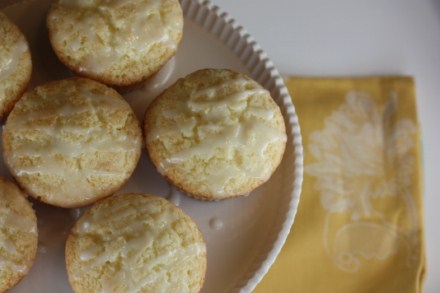 Gluten Free Lemon Muffins
1/2 cup butter, softened
1 cup sugar
2 eggs
2 tablespoons lemon juice
1 tablespoon grated lemon peel
1 cup white rice flour
1/2 cup sweet rice flour
1/4 cup cornstarch
1/4 teaspoon baking soda
3/4  teaspoon baking powder
1/8 teaspoon salt
1/2 cup milk
Glaze
1/2 cup powdered sugar
2 tablespoons lemon juice
In a bowl cream butter and sugar until light and fluffy.
Beat in eggs, lemon juice, and peel.
In a separate bowl combine rice flours, cornstarch, baking soda, baking powder and salt. Gradually add to creamed mixture alternating with milk.
For muffins, line muffin tins with paper liners. This makes about 15-18 muffins. Scoop batter into muffin liners until about 3/4 full. Bake at 350 for 18-20 minutes or until the center tests done with a toothpick.
Remove from pan and let cool slightly . Combine glaze ingredients and drizzle over muffins.