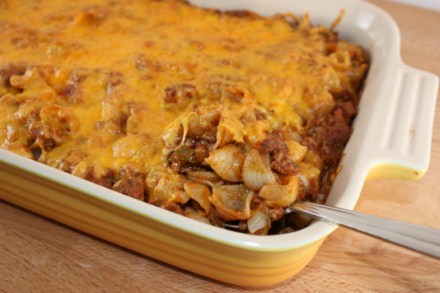 When cooking gluten free it is easy to dwell on how hard and difficult life in the kitchen can be, but if we step back and really think about what we eat, it is not difficult to find many dishes that we can eat with little or no changes.
So often in gluten free cooking we over look the simple meals that are either naturally gluten free or can easily be made gluten free.
My taco pasta is a perfect example of this. Taco pasta is a quick and easy, kid friendly meal to make. It is also one of those dishes that even non gluten free people enjoy.
And you only have to do two simple things to make it gluten free and both are easy to do.
First you use gluten free pasta instead of regular pasta. My favorite gluten free pasta is the Tinkyada brand.
Secondly you use either a gluten free taco seasoning or better yet use a homemade version.
Now my taco pasta is not the only recipe that is this easy to adapt. Most pasta dishes can be adapted this easily, and many do not need adapted at all.
Many Asian and Mexican foods are also naturally gluten free. Soups and stews can easily be made gluten free. So, next time gluten free cooking seems overwhelming, take a deep breath and look around, there are many things that do not take much work to adapt to a gluten free diet.
What is your favorite gluten free dinner to make?