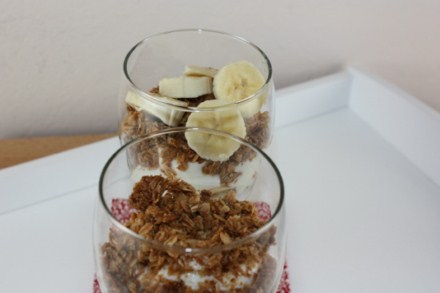 I have two girls. I have found that girls like things a little fancier than boys. My son does not care how his food looks, as long as it tastes good. My girls on the other hand like food to look pretty.
We often eat granola and yogurt for breakfast. Normally this is just a bowl of yogurt with granola sprinkled on top.
However, I recently served this for breakfast.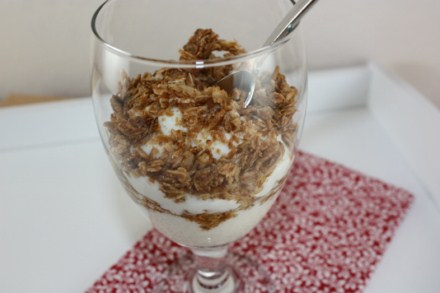 I simply layered vanilla yogurt and granola in a fancy glass, but you would have thought I was serving my girls a very fancy breakfast that they had never had before. It was the same food they had always had, just served in a different way.
Simple things like this can take regular everyday food, that sometimes gets boring, and make it unique and special.
And for the record my son was not impressed and he ate his yogurt and granola in a bowl like we normally do. But I guess that is the difference between boys and girls for you.