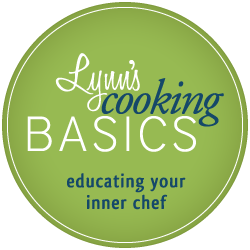 I know that many of you know how to cook, but I also know many of you are new to cooking. I hope this series on Cooking Basics is something that all of you will enjoy.
My goal is to show those of you that are new to cooking, that it is really not that hard. I am hoping that these tips will help you try new things that you have been afraid to try, or that you have not known how to do.
For those of you that are more experienced cooks, I hope you might learn a new tip, or a new way to do something, along the way. I also encourage you to leave comments with tips that you use for similar things. I love hearing your ideas, so please feel free to leave them.
Today, I have another vlog for you. This vlog shows how I separate eggs. I know there are many ways to separate eggs, but this is the way that I have found to be easiest.
How do you separate eggs?
If you are reading this by RSS feed or email and cannot see the video click here.
This post linked to Tutorial Tuesday.