Huevos Rancheros is a simple meal that uses basic everyday ingredients. It also makes a great breakfast for dinner!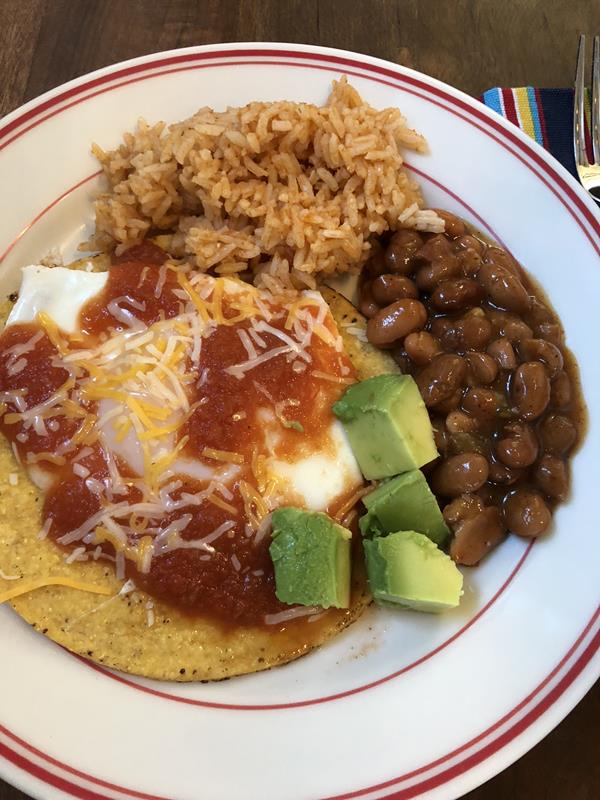 Huevos Rancheros is one of my favorite meals when I need something quick and easy, yet filling. They make a great breakfast for dinner using everyday ingredients.
Years ago I had a conversation with a friend of mine about making Huevos Rancheros. This is the same friend that lived in Mexico and gave me my homemade enchilada sauce recipe.
I was telling her how I had made my Huevos Rancheros and she said that is was basically the American way.
I had been making a tomato type salsa sauce, but I was cooking the eggs in that sauce. Well, she told me in Mexico, she never saw the eggs cooked in the sauce. They were cooked separate and then served together on a tortilla.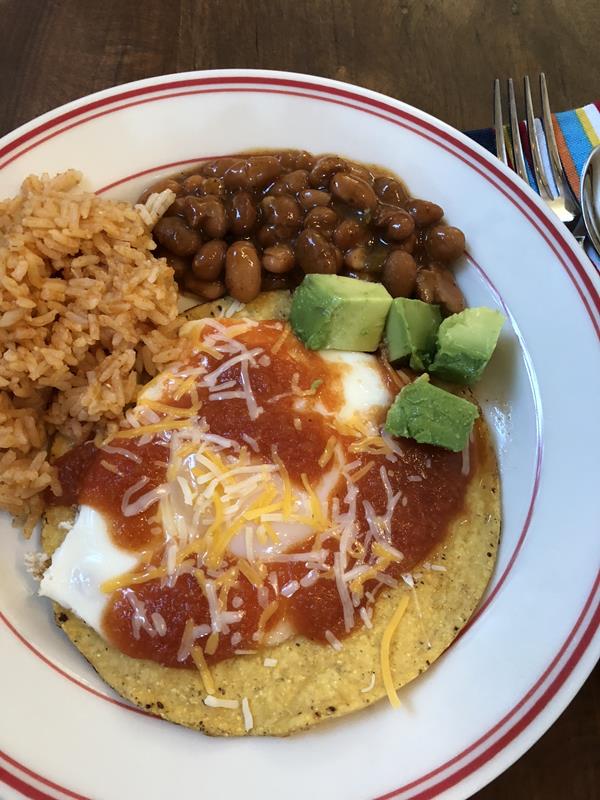 I was glad to find this out because I had never really liked Huevos Rancheros very much. Mainly because I thought the texture of the egg was strange.
I thought I would probably like it much better if the egg was cooked separate, because then the egg would have the texture of, well, an egg. But all the recipes I had seen had you cook the egg in the sauce.
I guess the American way is kind of the lazy or easy way of cooking it, but it is not the authentic way.
My friend emailed me her version of Huevos Rancheros, which is more authentic. Canned tomatoes are not very authentic because in Mexico they have fresh tomatoes always available. Here in America, good, fresh tomatoes are not always available, so her version called for canned and I think it works great.
I have adapted the recipe over the years and it is probably not 100% authentic, but I am pretty sure it is more authentic than when I cooked the eggs in the tomato sauce.
This makes a great breakfast, but also makes a great breakfast for dinner. I like to serve it with Mexican rice and beans.
Yield: 6 servings
Huevos Rancheros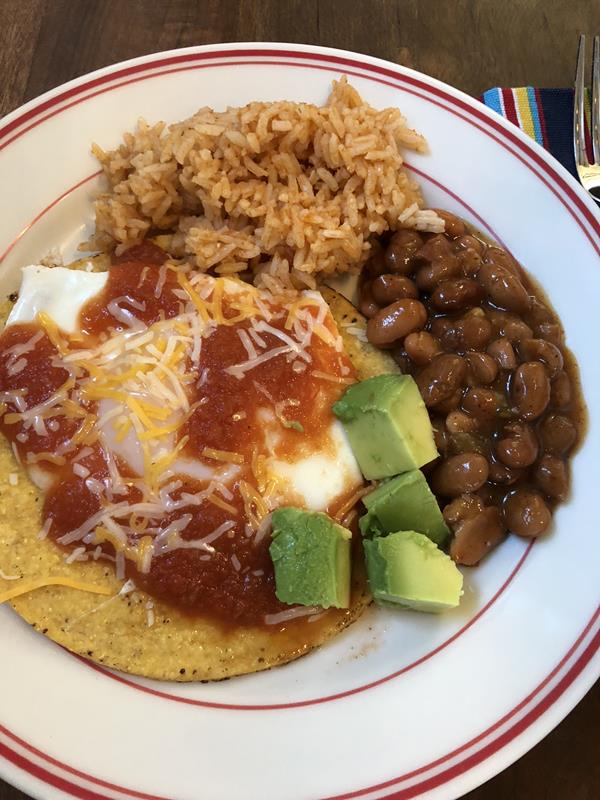 An easy and delicious recipe for breakfast, lunch, or dinner.
Ingredients
For the sauce:
14.5 ounce oz can diced tomatoes with juice
1 jalapeno, or to taste (one is usually just right if you leave out the seeds. I have also used a can of green chilies when I didn't have a jalapeno)
1/4 onion
1 clove garlic
a few sprigs fresh cilantro, stems removed
For Serving:
6 eggs
6 corn tortillas
1/2 cup shredded cheese
Instructions
Puree in blender until smooth.
Heat sauce in covered pan until it comes to a boil. Set aside.
Fry eggs (I was told a very soft yolk is more authentic).
Place heated tortilla on a plate top with eggs and sauce.
Sprinkle with a little cheese, if desired.
Nutrition Information:
Yield:
6
Serving Size:
1
Amount Per Serving:
Calories:

192
Total Fat:

9g
Saturated Fat:

3g
Trans Fat:

0g
Unsaturated Fat:

4g
Cholesterol:

195mg
Sodium:

204mg
Carbohydrates:

18g
Fiber:

2g
Sugar:

6g
Protein:

10g
Nutritional values are approximate and aren't always accurate.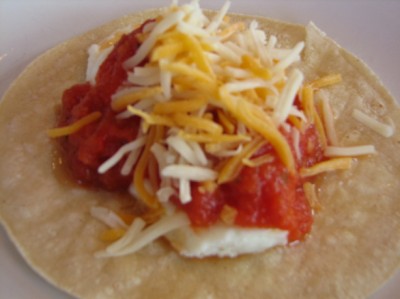 This is the original image from 2009.