In case any of you think that I have it all together, hopefully that picture is some proof that I don't…………I had planned on writing another meal plan/grocery shopping post today, but I decided that it was a keeping it real type of day.
This is that is what my kitchen looks like today. Yes, these pictures were taken this morning.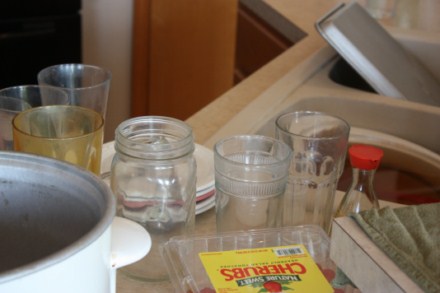 Last night's dirty crock pot is still sitting in the sink. The cookie sheets from yesterday's cookie making are still waiting to be taken care of. The dishwasher is full, so the dirty dishes sit. The overripe tomatoes need thrown out. Very ripe bananas sit on the counter waiting to be dealt with…….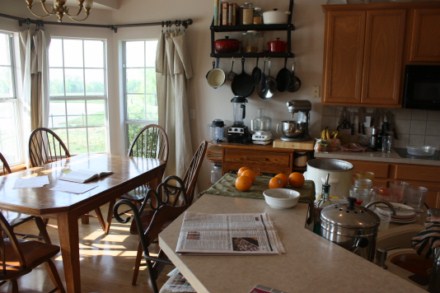 Newspapers and mail are on the counter waiting to be put where they belong. School work is on the table.
And the reality is that the rest of my house does not look much better and we don't even need to talk about my desk. I'll spare you the pictures of those things, but believe me my house is not looking pretty today.
The reality is that I am like all of you. We all have those days and weeks.
If you are feeling like everyone in the blogland and pinterest world have it all together, I hope I just helped you feel better, because we don't, or at least I don't.
A few years ago I wrote a post on only seeing a small picture of someone's world and it is still so true. Most of the time you see what we want you to see and today I am glad to share my mess with you.
And now I am hoping a little chocolate and a Dr. Pepper will motivate me to deal with my mess.