These light and fluffy cornbread muffins are the perfect side to a bowl of soup or chili!
I made these twice last week. That is how much my family enjoyed them. Even I, who am not a huge cornbread fan, loved these.
My family loves cornbread, but I am picky when it comes to it. I don't love it. It was not something we ate much of growing up. When we did eat it, it was a northern style cornbread. That means it was light and fluffy, and a little on the sweet side.
These muffins remind me of a northern style cornbread that a friend of mine made years ago. They are light and fluffy and a little sweet from the honey.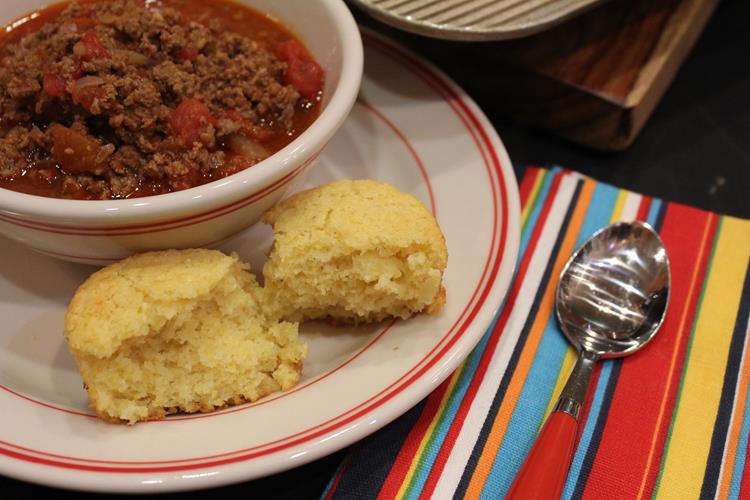 These are so good that they don't really need any additional butter or honey on them. My kids even ate the leftovers for breakfast.
These light and fluffy cornbread muffins would also freeze well. Next time I make them I will probably double the recipe and put some in the freezer.
I served these with my favorite chili recipe one night and my homemade Panera Bread broccoli soup another night.
Tools uses to make this recipe.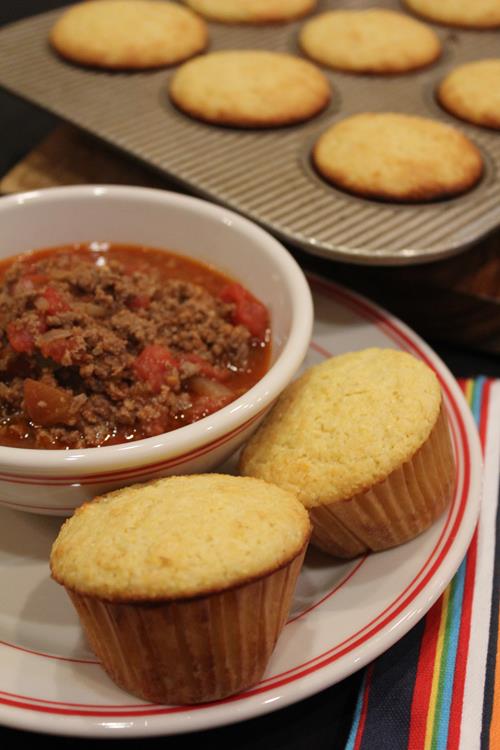 Light and Fluffy Cornbread Muffins
1 cup cornmeal ( I use gf cornmeal to make it gf)
1 cup flour ( I use Bob's Red Mill 1 to 1 Gluten Free Flour to make it gf)
1 tablespoon baking powder
1/3 cup sugar
1 teaspoon salt
1 cup buttermilk
2 eggs
1/2 cup butter, melted
1/4 cup honey
Preheat oven to 400 degrees.
Line muffin pan with liners or grease well. Makes about 15 muffins.
In a large bowl combine cornmeal, flour, baking powder, sugar, and salt. Set aside.
In another bowl whisk together buttermilk, eggs, melted butter, and honey.
Stir wet ingredients into cornmeal flour mixture. Stir just until combined.
Scoop batter into muffin pan filling muffin cups 3/4 full.
Bake for 15-16 minutes or until tops are lightly golden brown.
Cool muffins on wire rack or serve warm.