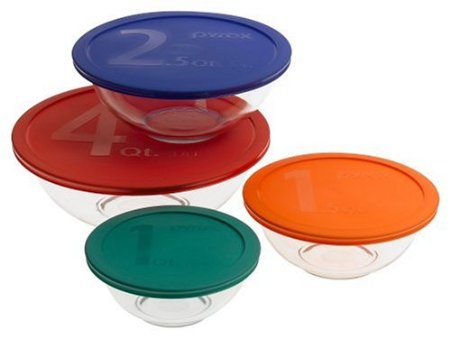 Last week I shared one of my favorite small kitchen appliances. Today I thought I would share a few of my favorite pyrex pieces. These are the ones that I use pretty much everyday. I love them!
These all make great gifts because they are inexpensive and almost everyone loves and uses Pryex.
Let's start off with a fun fact though.
Did you know that it is Pyrex's 100th Anniversary? Yes, Pyrex has been making life in the kitchen easier for 100 years!
I am guessing that almost everyone reading this owns at least one piece of Pyrex in their kitchen. It is a brand we all know and love.
One of the pieces that I use most in my kitchen is my set of bowls. I love them! And I guess this is not a piece, but several pieces. I have the Pyrex Mixing Bowl Set
pictured above. It includes four bowls and four lids. I use it for everything from mixing batters and doughs to storing leftovers in the fridge.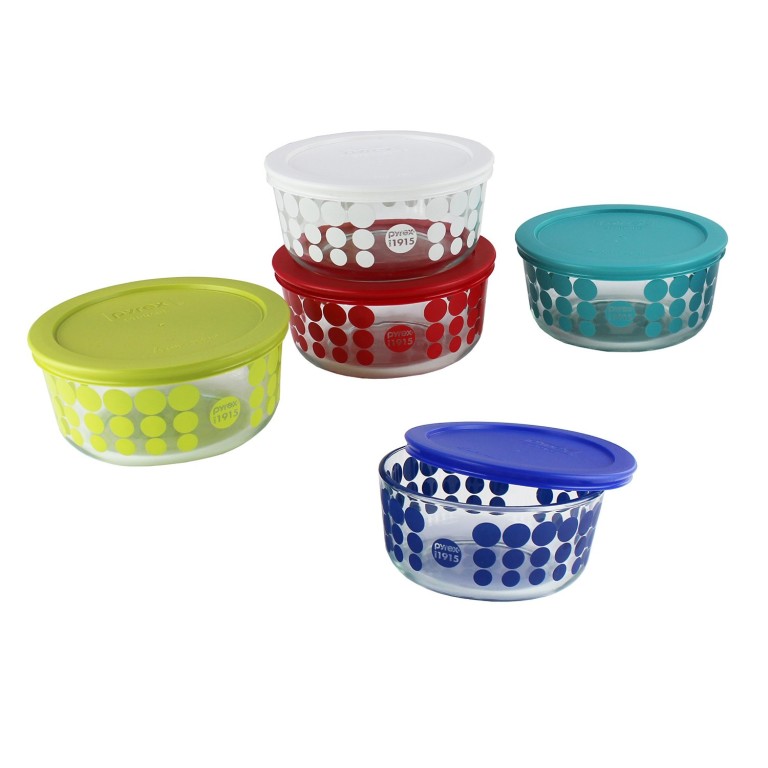 Earlier this year I bought the 100th anniversary 4 cup containers and I love them. Amazon has them as a Pyrex 100 Year Glass Food Storage Set
that is a great price right now. I just bought a couple of sets this weekend to give as Christmas gifts this year.
I plan to fill them with homemade candy and give them away. I think they will make a fun and inexpensive gift because who wouldn't love and use a fun storage container filled with candy!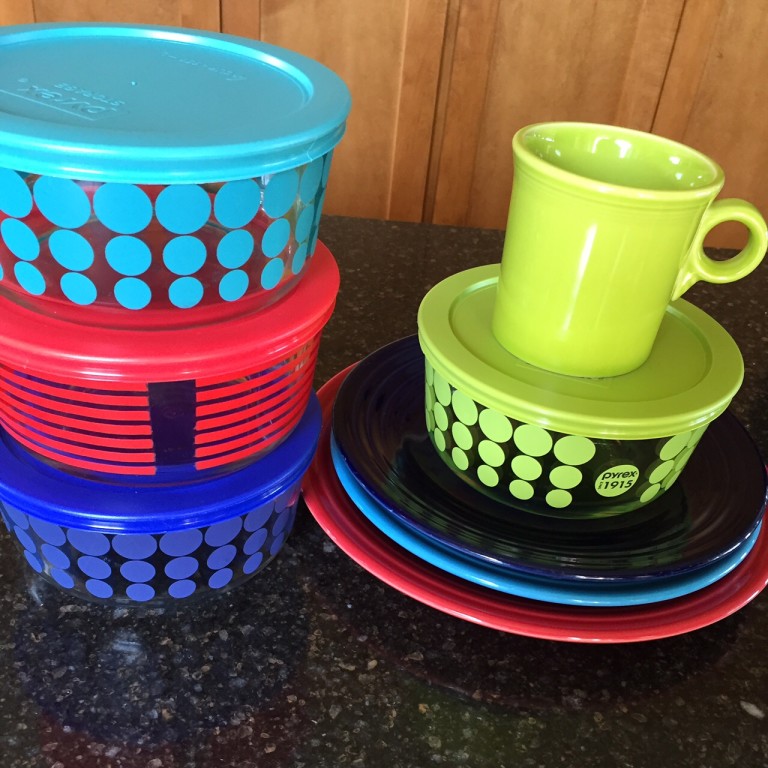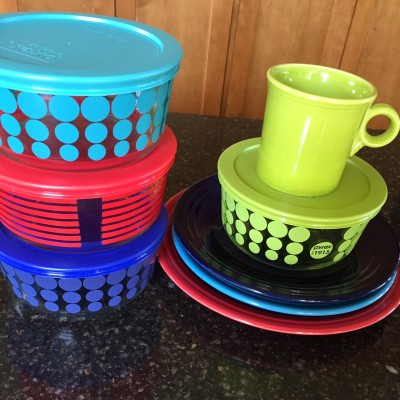 One of the reasons I love the Pyrex 100 Year Glass Food Storage Set
is that they match my Fiestaware dishes almost perfectly. If you know someone that has Fiestaware these containers would be a great gift.
And not only are these containers pretty they are great for storing leftovers and for freezing food. They work great for freezing soups and chili in.
Pryex also has some very cute 100th Anniversary Measuring Cup
. They would be a fun addition to any kitchen as well.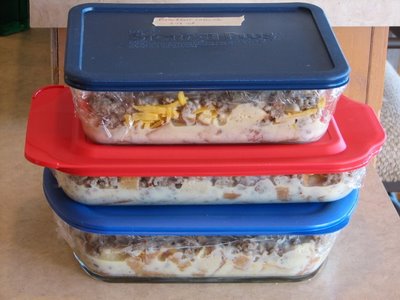 And I can't do a Pryex post without mentioning their general Pyrex Glass Food Storage Sets
and containers. I have been using these for years for freezer cooking. Because they have lids they work great for freezing just about anything.
I love them for casseroles, soup, chili, taco meat, and more. Most of mine I bought years ago and I still love and use them all the time.
I would love to hear what your favorite and most used pieces of Pyrex are? Do you have some that you love and use all the time?