We have had rain and more rain here in Oklahoma. We had 21 days of rain. Now, it did not rain all day, everyday, but it rained at least some each day, and some days it was heavy rain. What does that much rain do to a garden. It makes it grow, but the problem is the weeds go also.
See how many weeds I have. I think I have more weeds then plants.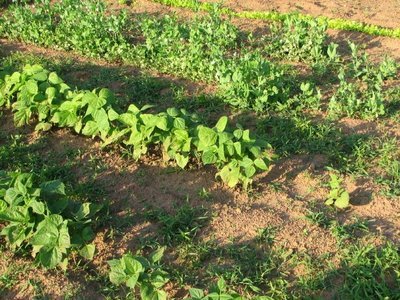 We have had a few nice days, or at least days where we got very little rain. I am glad because the garden has dried out and is not as muddy. So, guess how we are spending the weekend. Yes, working in the garden, pulling weeds.
The good news though is that all the rain was good for my plants. My zucchini is growing well, and I have already picked a few small ones.
My tomatoes are also doing well. They are growing rapidly and I hope we will have tomatoes by the end of June.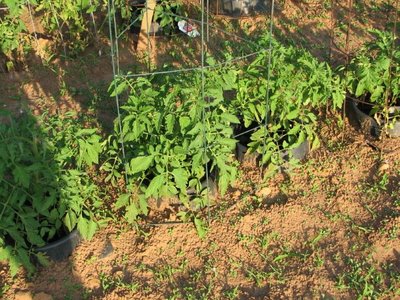 Now that you have seen my garden full of weeds, please tell me your garden looks just as bad. 🙂