Larabars are easy to make nut free with this simple homemade nut free larabar recipe!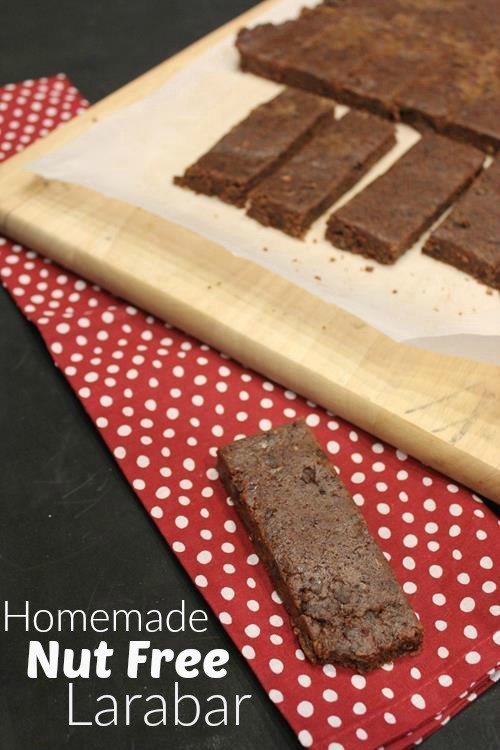 My oldest daughter has a tree nut, peanut, sesame allergy. She developed the allergy when she was twelve which means it is not an allergy she will outgrow. It is with her for life.
It is also a true allergy. It is not an intolerance or just something she avoids. It is the kind of allergy that can kill you. She always has an epi-pen with her. Nut, peanuts, and sesame are not allowed at all.
In many ways this has just become our life. We read labels. We are extremely careful and we keep our home nut, peanut, and sesame free.
Sometimes though you just want to eat what everyone else eats. But you can't. Just keeping it real for you. Life with nut allergies is not always easy.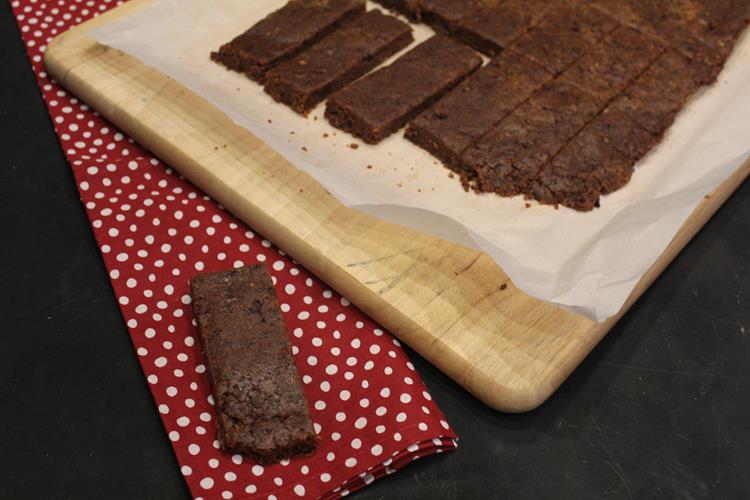 One of the toughest areas for me when dealing with a child with nut allergies has been snack food. Meals are pretty easy to keep nut free as long as I read labels. Snack on the other hand are much harder.
So many snack foods contain nuts, peanuts, or sesame. Granola bars, crackers, trail mixes, all contain nuts or sesame. There are some available that are nut free, but most are high risk because of cross contamination.
There are some allergy friendly brands out there, but the high cost makes them a treat instead of an everyday thing. I quickly learned that homemade snacks are the best and most affordable option. I can make sure the food is safe without breaking the budget.
Over the last few years homemade nut free larabars have become a favorite for us. I had trouble getting the recipe just right and it took me quite a bit of time. I have made so many batches of these to get the taste and texture just how we like them. After a lot of trial and error though I finally have a recipe to share.
We love these! If you or someone in your family has a nut allergy these are a must make!
One quick note. This recipe is for homemade nut free larabars, but I know not all my readers are nut free. If you can have peanut butter or almond butter, use it in place of the Sunbutter. It will work fine. If you have a nut allergy use Sunbutter. I have tried these with soybutter and other nut free butters, but the Sunbutter or sunflower seed butter is our favorite.
Tools that make this recipe easier.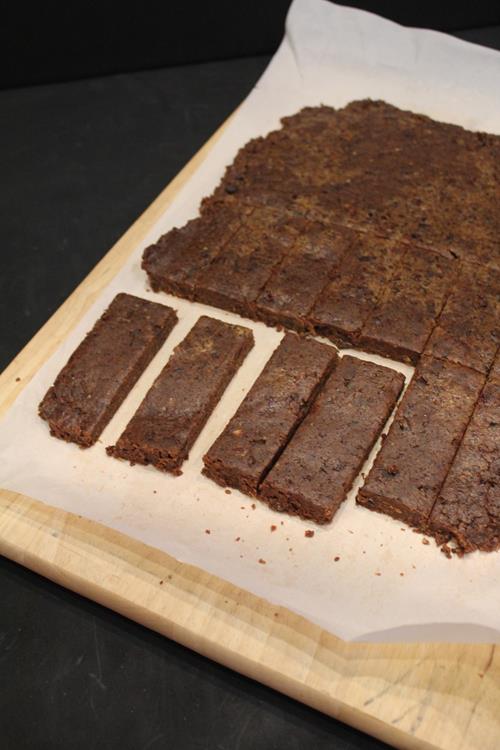 Yield: 24 bars
Nut Free Larabar Recipe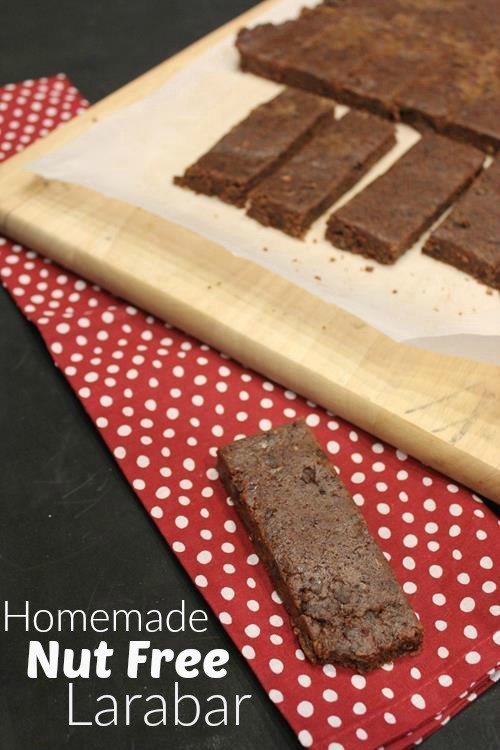 Larabars can be nut free with this homemade larabar recipe.
Total Time
2 hours
10 minutes
Ingredients
2 cups pitted dates
3/4 cup Sunbutter
1 cup dried cherries
1/2 cup chocolate chips ( We use Enjoy Life)
Instructions
Place dates, Sunbutter, and dried cherries in a food processor fitted with metal blade.
Process until mixture is chopped well. It should all be chopped up, yet form a soft mixture that balls up.
Add chocolate chips and pulse a few times just enough to chop and mix in. If your food processor is small you may need to do this in two batches.
Lay a sheet of parchment paper or plastic wrap on a cookie sheet or sheet pan. Place mixture on pan.
Place another sheet of parchment paper or plastic wrap on top. Press mixture out to form a rectangle. This takes time to get evenly pressed out. You can use another cookie sheet pressed down on top or a rolling pin to help you press the mixture out.
Refrigerate mixture for several hours or until they have firmed up. Cut into bars or squares.
Store in an airtight container in the fridge or freezer.
Nutrition Information:
Yield:
24 bars
Serving Size:
1
Amount Per Serving:
Calories:

124
Total Fat:

6g
Saturated Fat:

1g
Trans Fat:

0g
Unsaturated Fat:

4g
Cholesterol:

0mg
Sodium:

28mg
Carbohydrates:

19g
Fiber:

2g
Sugar:

15g
Protein:

2g