Do you remember those Muffin Top Pans
that were really popular a couple of years ago? Do you have one buried in the back of you kitchen cupboard?
Well, if you do, I have a new use for them today, and if you don't have one of those pans, you may see why they can be very useful.
To be honest, I always thought the muffin top pans were a little silly. I did not think they were worth taking up space in my cupboard, but then my sister told me how they were helpful for gluten free cooking. I decided that the muffin top pans might be useful after all in my kitchen.
Once I bought the pans, my mind started thinking about all the different things I could do with them, besides just gluten free cooking. I realized that these could be useful for several things.
I quickly thought about how these might work well for oven pancakes. It would save so much time in the mornings to be able to bake my pancakes in the oven. I tried it and these pans work perfectly for this.
Yes, these are little pancakes. They should probably be called mini oven pancakes, but my kids did not care at all. They loved them. I loved them because of how quick and easy they make breakfast.
Here is what I do.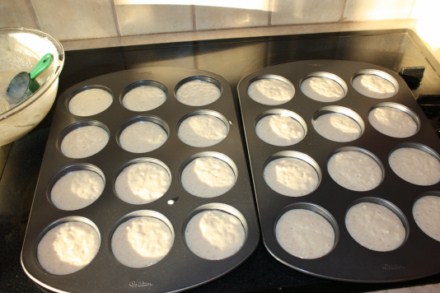 I take pancake batter and fill each muffin top cup with a couple tablespoons of batter. It does not take much. They will spread out and fill in as they cook.
I then baked them at 375 for 11-13 minutes or until done.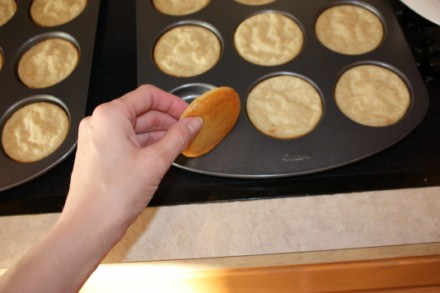 As you can see the bottoms get browned like a regular pancake would, but the tops are lighter in color. This does not bother me, but if you want them to be more true pancake like, flip them over, and let them bake a few more minutes. That way both sides will be browned.
Serve and enjoy!
This post linked to DIY Day and Tasty Tuesday.