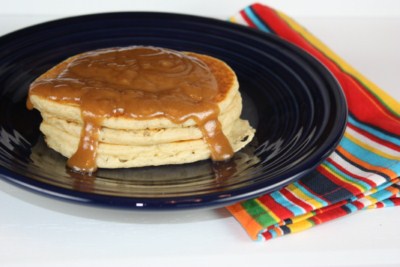 By now most of you probably know that my husband and family loves peanut butter. We love it in peanut butter pie and also in peanut butter baked oatmeal, but one of my kids favorite ways to eat peanut butter is on pancakes and waffles.
When I came across this recipe for peanut butter pancake syrup in an old quick cooking magazine, I knew my family would love it, and they did.
This is a quick and easy way to make your pancakes or waffles a little different.
I used real maple syrup for this, but I think you could easily use the regular type of pancake syrup that you buy in the store.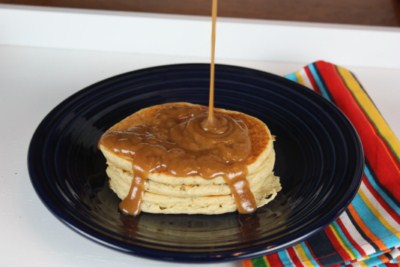 Peanut Butter Pancake Syrup
1/2 cup maple syrup
1/4 cup peanut butter
In a small pan, heat syrup and peanut butter over low heat. Whisk together until peanut butter is melted and the mixture is smooth. Serve warm over waffles or pancake.