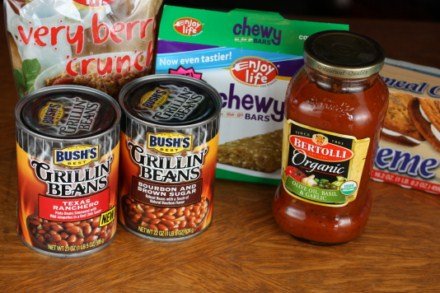 Over the last few weeks I have shared some of my favorite ways to save time in the kitchen. I have shared tips for menu planning, freezer cooking, and more. Today I wanted to talk about giving yourself a break. Because sometimes we all need to keep it extra simple.
I love encouraging people to make homemade food for their family, but I also know most of use have busy lives and getting meals on the table everyday can be a challenge.
So I want to encourage you to not be too hard on yourself. It is okay to occasionally use paper plates to save you time in the kitchen. Yes, I do occasionally pull out the paper plates for my family.
It is okay to keep things on hand like pasta sauces, frozen french fries, canned foods, cake and brownie mixes, pre packaged desserts, and other things that make kitchen life easier. I love to make homemade things, but I also keep food on hand for when I need something extra quick and easy.
I usually prefer from scratch homemade items, but it is okay to give yourself a break occasionally and do a few things that save you time and make life in the kitchen easier. A few years ago I shared some of my favorite kitchen shortcuts to keep on hand. I loved all the comments on that post because it reminded me that we all need quick and easy, but we often feel guilty about it.
So give yourself a break and don't stress about those occasional times that you need super quick and easy.