Blackberry Baked Oatmeal is a quick and easy breakfast that your family is sure to love!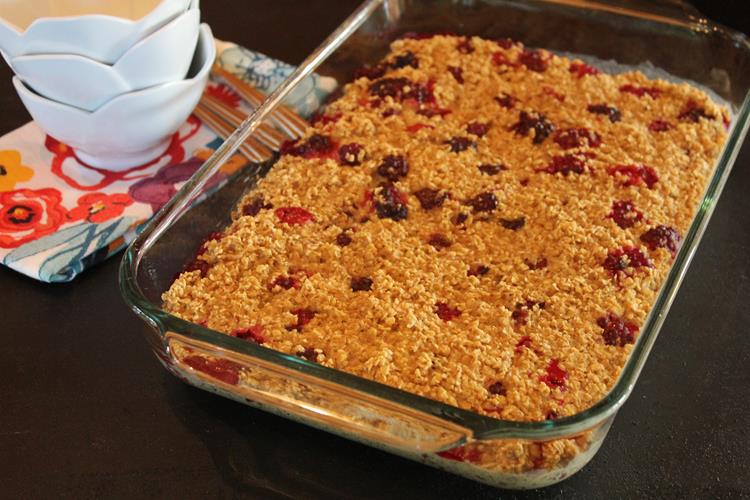 It is no secret that my family loves baked oatmeal. I have quite a few baked oatmeal recipes on my site. I love to change up the flavors of it by using what I have on hand or what my family likes.
When I got back from vacation our blackberries were going crazy. As in they were producing a ton of blackberries. My daughter froze quite a few of them while I was gone, but there is still plenty left to pick. So we have been enjoying blackberries in all kinds of things.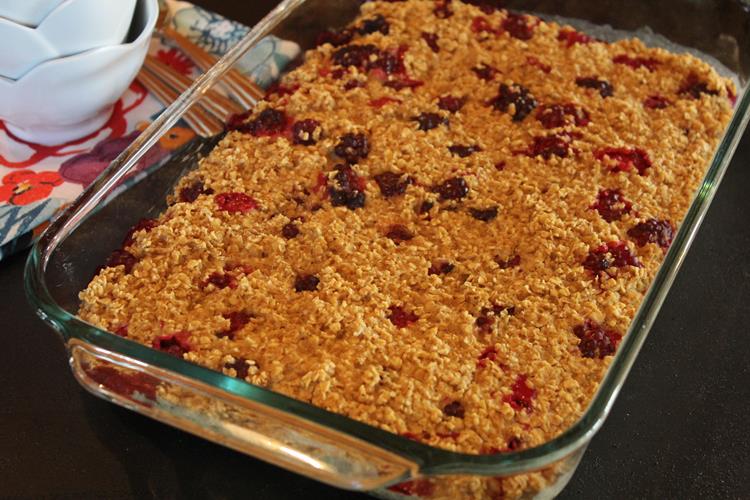 Saturday night I was trying to decide what to have for Sunday morning breakfast and I realized that I had never used blackberries in baked oatmeal before.
I have made triple berry baked oatmeal many times, but I have never made it with just blackberries. I was pretty sure my family would enjoy a blackberry version and I knew it would be a great way to use up some of the blackberries I had on hand.
The recipe turned out great. It was delicious!
I used fresh blackberries since I had those on hand, but this winter I will definitely make this with some of the blackberries that we have been freezing.
The blackberries I have are a little bit tart, most blackberries are, so if you want it a little more sweet just sprinkle a little brown sugar on the top before baking. This will give it a nice topping and increase the sweetness.
We are also nut free because of my daughter's allergy, but if you can have nuts I think some chopped pecans, walnuts, or almonds would be delicious added to this.
If you love blackberries this blackberry baked oatmeal is a must try!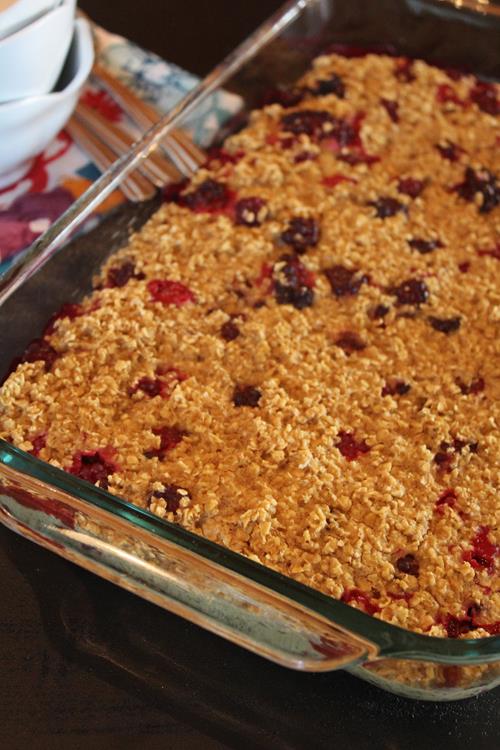 Yield: 8 servings
Blackberry Baked Oatmeal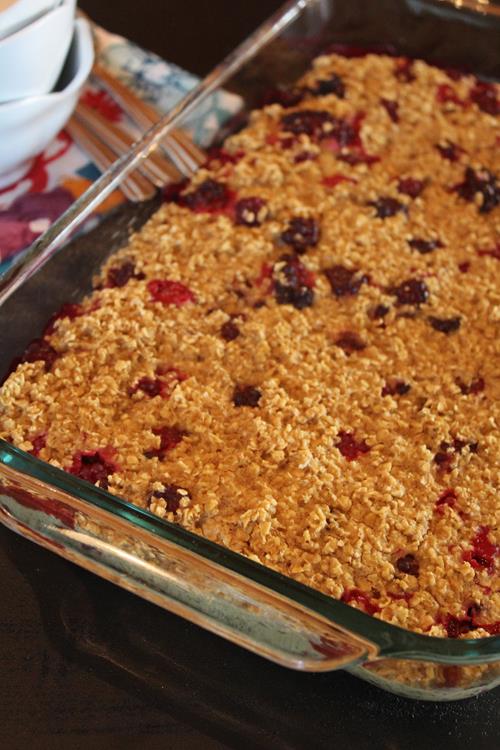 Blackberry Baked Oatmeal is a quick and easy breakfast that works great with fresh or frozen blackberries.
Ingredients
3 cups quick cooking oats ( Use gluten free quick oats for gf version)
1/2 cup brown sugar
1 1/2 cups milk
2 tablespoons butter, melted
2 eggs
2 teaspoons baking powder
3/4 teaspoon salt
2 teaspoons vanilla
2 cups fresh or frozen blackberries
1/4 cup brown sugar, for sprinkling on top, optional
Instructions
Preheat oven to 350.
In a bowl mix together all ingredients, except berries and combine well.
Carefully stir in the berries.
Sprinkle with 1/4 cup brown sugar if desired for extra sweetness.
Spread into a greased 9x13 pan and bake for 20-25 minutes or until done. You want it set up, but not really dry.
Serve warm drizzled with milk or cream if desired.