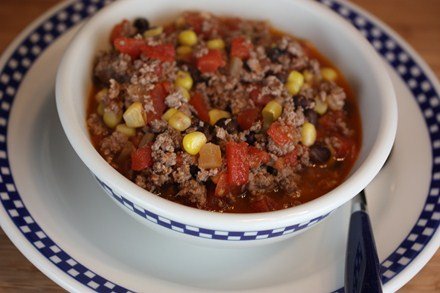 Today's soup for Souper Monday is similar to a taco soup, but it is a richer and heartier soup. It is really more of a ground beef stew with a taco/southwest type flavor.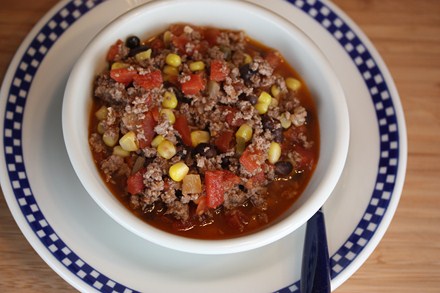 Southwest Beef Stew
2 pounds ground beef
1- 28 ounce can diced tomatoes
16 ounces of frozen corn
1-15 ounce can black beans, rinsed and drained
1 cup salsa (You can use mild, medium, or hot depending on how spicy you like it.)
3/4 cup water
1 teaspoon ground cumin
3/4 teaspoon salt (or to taste)
1/2 teaspoon pepper
1/2 cup shredded cheese for serving
In a large pan brown ground beef and drain off any fat.
Add remaining ingredients, except cheese, and stir well. Cook over medium low heat for about 20 minutes.
Serve in bowls garnished with cheese.
Adapted from Taste Of Home