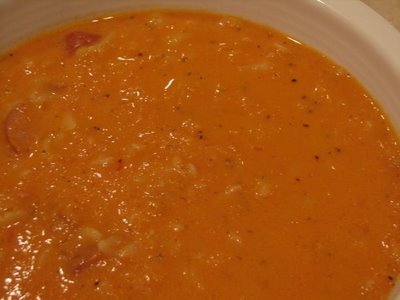 A couple of months ago I posted about the tomato soup I had made. We liked this recipe, in fact I loved it. However, my husband thought it needed more in it. It was not hearty enough for him. So, I tried it with kielbasa type sausage and some alphabet pasta. You can us any pasta, but my kids love it when I use the alphabet pasta. I also used tomatoes that were seasoned. I used them because that is what I had, but I thought it added a nice flavor.
We all really like the soup with these additions. My husband said it was much better because it was a lot heartier. I liked it both ways.
For more great recipes see grocery cart challenge.