Need an easy homemade breakfast that your kids will love? Make homemade waffles.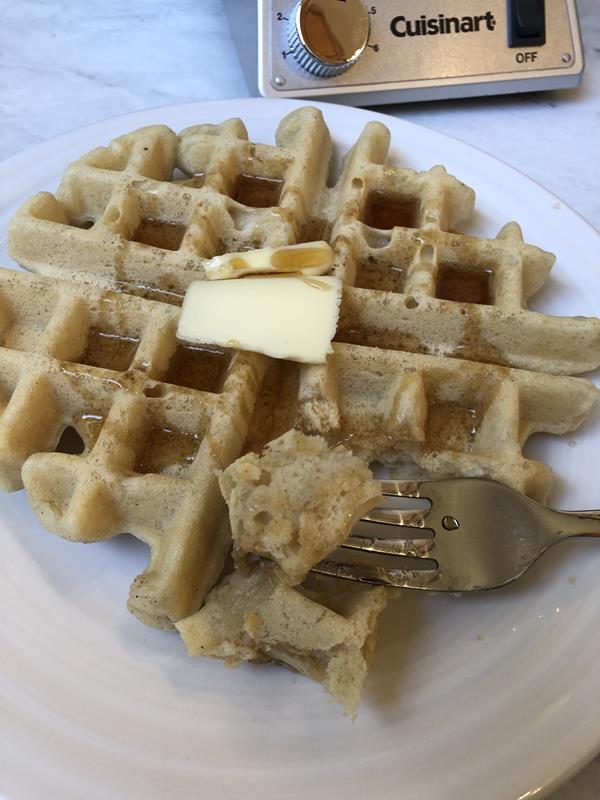 Homemade waffles are so much better than the store bought frozen kind. Yes, I know the frozen ones in the box are easy, but homemade is almost always better.
I think I was an adult the first time I had those famous frozen waffles. I am pretty sure it was after I was married and I found out my husband loved them. Or at the time he loved them. He now prefers my homemade ones.
My mom bought very little packaged or processed food when I was growing up. We never had pudding from the box and we never had frozen waffles.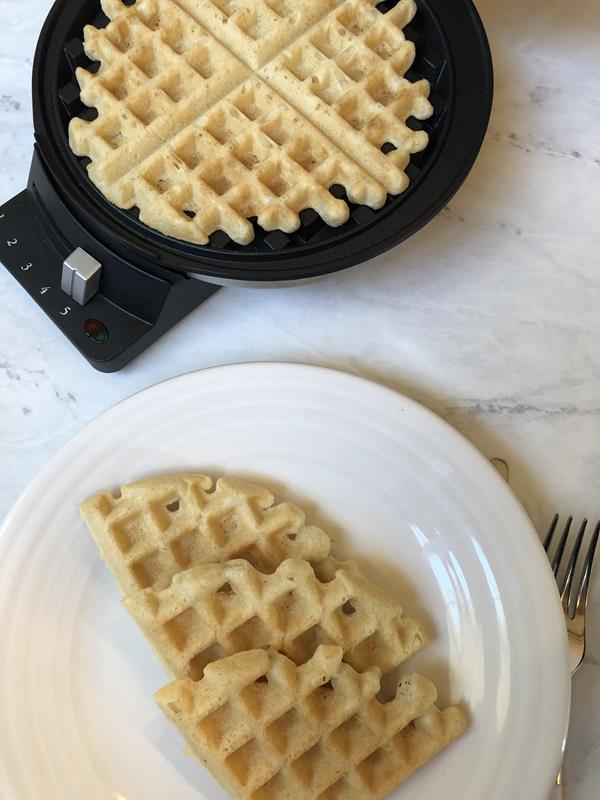 We had pudding and we had waffles, but it was homemade pudding and homemade waffles.
Most kids go crazy over homemade cookies, homemade bread, and homemade breakfasts. My sisters and I went crazy for the store bought stuff because we rarely had it. Store bought desserts and breakfast foods were a treat for us. And I am glad they were.
My mom cooked that way mainly out of necessity. It was cheaper, but I am thankful for it because it gave my sisters and I a love of real food.
It also gave us all a love for homemade food and for cooking. We know what the real stuff tastes like and we almost always prefer the homemade version.
My sisters and I all love to cook and bake and we often exchange recipes. This waffle recipe is an example of that. My sister shared it with me years ago. It was a favorite in her family and it quickly became a favorite in ours.
One of the things that I love about this recipe is that it is easy to adapt to make it work for us.
I used to make this with all purpose flour or with part whole wheat. I now use Bob's Red Mill 1 to 1 gluten free flour blend to make it gluten free.
The recipe contains oil, so it is also an easy recipe to make dairy free by using a dairy free milk. The dairy free version does not brown up quite the same, but they are still really good. I like to make a big batch of the dairy free ones to keep in the freezer for my daughter to have on hand when the rest of us are eating a dairy filled breakfast.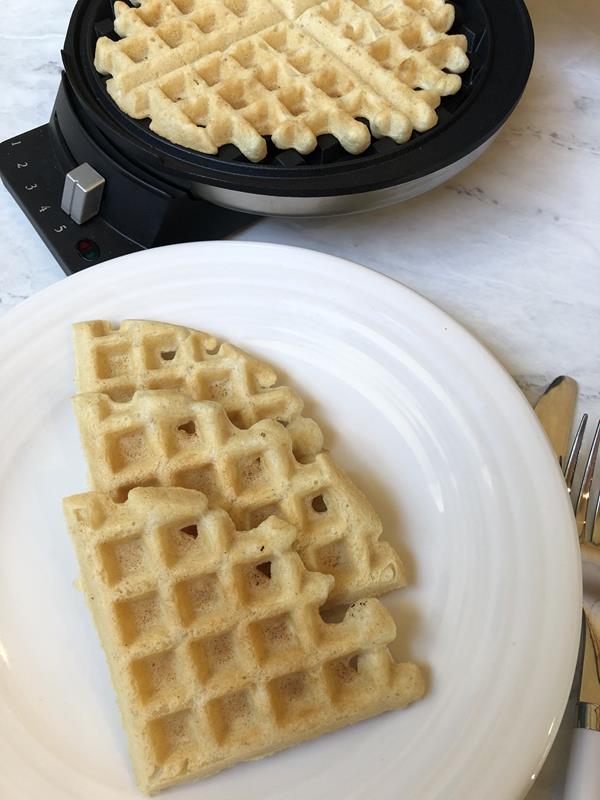 Can you freeze waffles?
Yes, yes you can. Waffles freeze well and make a great make ahead breakfast. Make a big batch on the weekend and freeze them for easy breakfast during the week.
How To Freeze Waffles
My favorite way to freeze waffles is to let them cool completely. I lay them out on a cookie sheet and put them in the freezer for an hour or two. Once they are firm I place them in zip top bags and place them in the freezer. You can take them out and reheat them for breakfast as needed.
Need a waffler maker?
I have two waffles irons. One is a Belgium style one that I love. I also have a basic waffle iron that I use when I am making a lot of waffles or when I am making two different versions.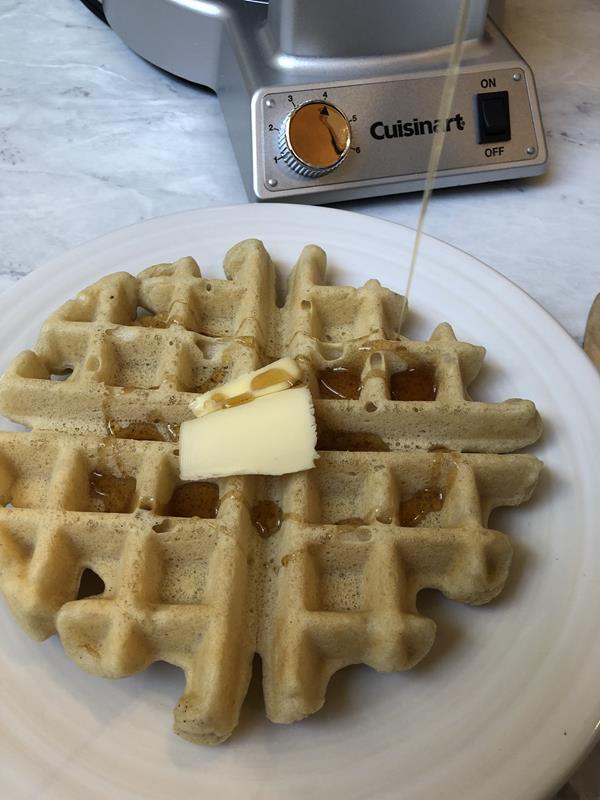 Homemade Waffles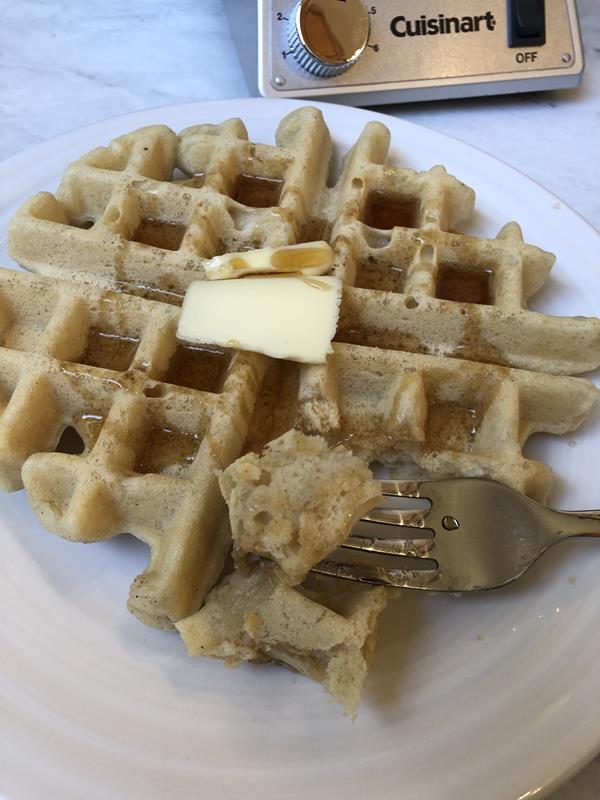 Easy homemade waffles are better than the store bought frozen kind.
Ingredients
2 cups flour ( You can use part whole wheat flour or a gluten free flour blend for a gf version.)
1 tablespoon baking powder
2 tablespoons sugar
1/2 teaspoon salt
1 3/4 cups milk
6 tablespoons of oil
2 eggs
Instructions
In a large bowl combine flour, baking powder, sugar, and salt. Set aside.
In a separate bowl whisk together the milk, oil, and eggs until well combined.
Add wet ingredients to flour mixture. Whisk until combined.
Let batter sit about 5 minutes or while waffle iron heats.
Cook on waffle iron as directed.