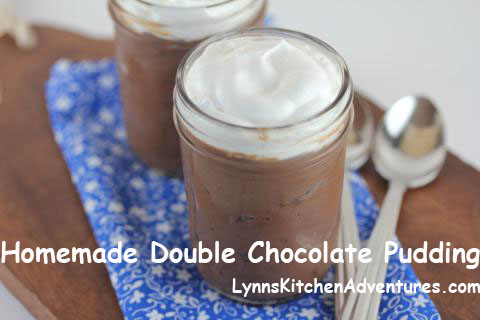 I love chocolate pudding, but I have never been a fan of the box of pudding mix that you buy in the store. As a kid my mom would always make real homemade pudding, so that is what I have always been used to.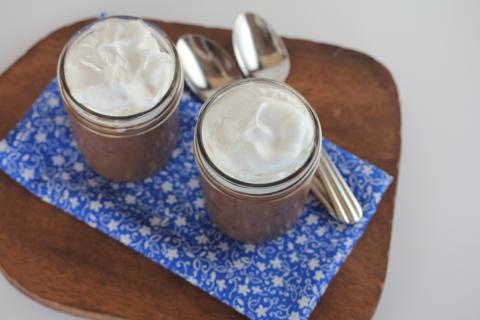 Most kids now only know of the pudding from the box or package at the store, but I think if they tried the homemade version they would love it even more than the store bought kind.
If you usually serve your family pudding from the box mix, please give the real homemade kind a try. Really it is so good and so easy to make.
Homemade pudding is so much better. It is rich and creamy and tastes so good. It is an easy and fast dessert to make. It does not require fancy ingredients. Homemade pudding contains ingredients we all have in our pantry.
If you have never made homemade pudding you really should give it a try.
And if you like the chocolate version, be sure to give my homemade vanilla pudding a try.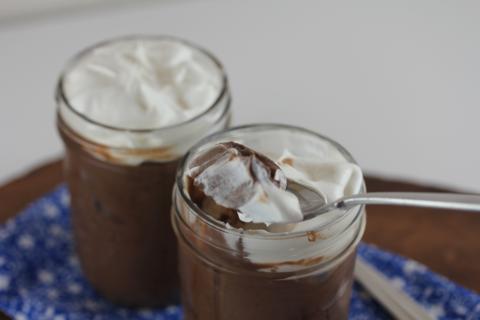 Homemade Double Chocolate Pudding
1 cup white sugar
6 tablespoons unsweetened cocoa powder
1/2 cup cornstarch
1/8 teaspoon salt
5 1/4 cups milk
4 tablespoons butter
2 teaspoon vanilla extract
1/2 cup chocolate chips
In a saucepan, stir together sugar, cocoa, cornstarch and salt. Place over medium heat, and stir in milk. Bring to a boil, and cook, stirring constantly, until mixture thickens. Remove from heat, and stir in butter, chocolate chips, and vanilla. Stir until chocolate chips have melted. Serve warm, or chill in refrigerator until serving.