Mashed potatoes made easy by making them in the slow cooker! These crock pot mashed potatoes are perfect for an easy side dish or added to your holiday meal!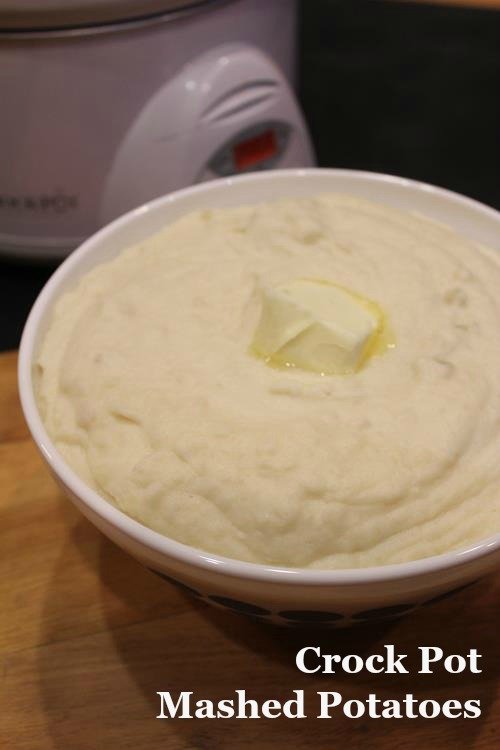 These crock pot mashed potatoes are so rich and creamy.
I love the fact that cooking these mashed potatoes in the crock pot frees up my time. I can put these in the crock pot and walk away for a few hours. Then all I have to do at dinner time is mash them and add the sour cream and cream cheese.
We love these potatoes and the picture does not do them justice. Potatoes are one of those foods that are hard to photograph.
And I will say that these are not a mashed potato that we eat with gravy, you can, but we usually don't. These are a rich and creamy mashed potato and are perfect on their own.
If you need an easy way to make mashed potatoes for a simple side dish or a holiday meal these are perfect!
Crock Pot Mashed Potatoes
Ingredients
6-8




potatoes

1- 14 ounce can




chicken broth

1/2 cup




milk

1/2 cup




sour cream

4 ounces




cream cheese
Cooking Directions
Peel potatoes and cut into 1/2 inch chunks.
Place potatoes in a crock pot with chicken broth and milk.
Cook on low for 4-6 hours or until potatoes are tender.
When potatoes are tender mash well with sour cream and cream cheese.