It always amazes me how the simplest things can impress my family.
I have been making rice crispy treats for years. I think most of us grew up making and eating them.
I recently took the basic rice crispy recipe and used chocolate cereal, but instead of putting them in a pan, I made balls out of them. It was so easy and yet impressed my whole family.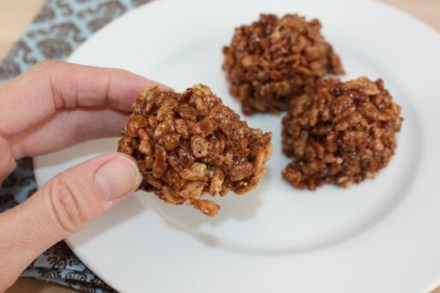 My husband told me they were really good and asked if they were a new recipe. My kids thought that they were lots of fun to eat and really enjoyed them.
These would be perfect to serve a group of kids or at a birthday party. You could make several different flavors using different cereals. They would make a fun presentation in a large bowl and be perfect for kids to just grab and go.
All I did for this was make the treats as usual, but I used me cookie scoop to form the balls. I dropped them onto cookie sheets until they cooled and then served them.
Simple, easy, and fun!