This is one of the first recipes I posted. I love this recipe and back then not many people were reading my blog, so I decided to repost this one. I use it all the time and I thought many of you would enjoy it also.
It is my quick and easy bun/roll recipe. I use it when I need a quick bread product for dinner, but do not have a lot of time. My sister first told me about this recipe a few years ago and I have been making it ever since.
What I love about this recipe is you can do so much with it. You can make them healthier using part whole wheat or use all regular all purpose flour if you prefer. I do both.
You can make them small and use them as dinner rolls or you can make them large and use them as buns for hamburgers or chicken sandwiches.
I even use it to make a cheese bread.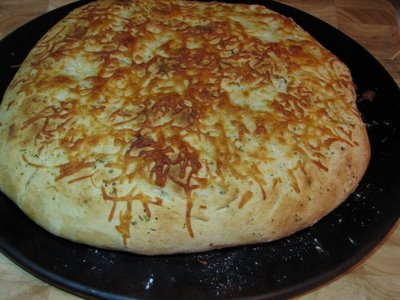 40 Minute Whole Wheat Rolls
2 tablespoons yeast
1 cup plus 2 tablespoons warm water
1/3 cup oil
1/4 cup sugar
1 egg
1 teaspoon salt
1 1/2 cups whole wheat flour
1 1/2 – 2 cups all purpose flour
Dissolve yeast in water. Add oil and sugar. Let stand 5 minutes. Add egg, salt, and enough flour to form a soft dough. Turn onto floured surface and knead until smooth and elastic, adding remaining flour as needed. Do not let rise. Divide into 12 pieces, shape each into a ball. Place about 3 inches apart on a greased baking sheet. Cover and let rest 10 minutes. Bake at 425 degrees for 8-10 minutes.
I make this in my Kitchen Aid stand mixer.