We like roast in our family, but roast can be time consuming and expensive to cook. For this reason the crock pot works great. The crock pot does all the work and makes the meat very tender. This lets you use cheaper cuts of meat.
When I do cook roast I like to serve it with vegetables and potatoes, but I don't like how vegetables turn out when you cook them all day in the crock pot.
When they cook in liquid all day it makes them very mushy and I don't like mushy vegetables. Yes, you can add the vegetables part way through the cooking time, but you have to be home to do that.
I have found a way though to cook both the roast and the vegetable in the crock pot all day and still get the results I want.
I put the meat in the crock pot with whatever seasonings and liquid I want. The day I took pictures I had a stew type of meat. I seasoned it with onion soup mix, ground mustard, and beer. (Homemade onion soup mix is my favorite.)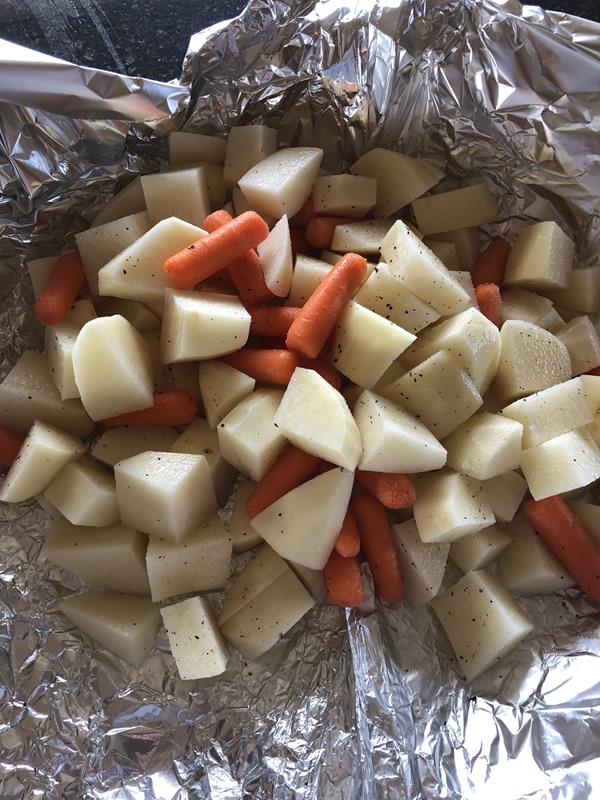 I take a sheet of foil and place the potatoes and vegetables on it. I sprinkle with salt and pepper.
I wrap the foil up around the vegetables making a packet of vegetables.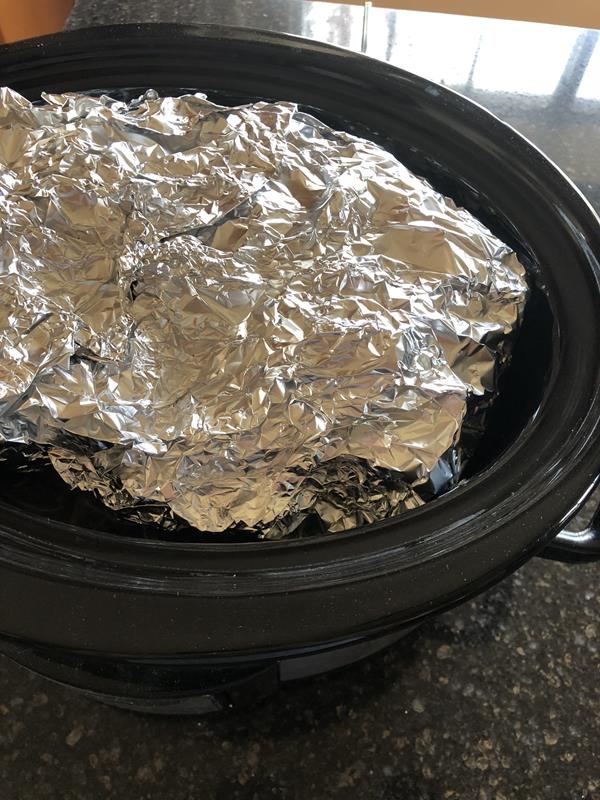 I fold the foil to seal it well and place it in the crock pot on top of the meat.
I put the lid on the crock pot and let it good 7-8 hours.
I take the foil packet out, unwrap the vegetables and potatoes, and serve them with the meat. Perfect meat and vegetables every time!
I take a sheet of foil and place the peeled and cut up vegetables on it. Season with salt and pepper.
I then wrap it up into a package.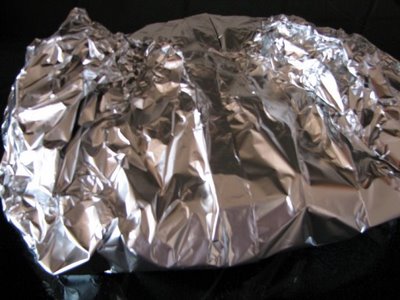 Then I place the meat in the crockpot and season it. Just season it however you like it. I don't add liquid. I have found that you get enough liquid just from the meat, but if you want to add a little liquid go ahead.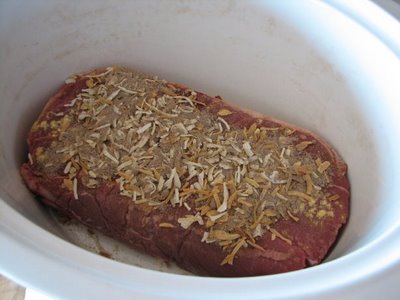 Then place the foil vegetable packet on top of the roast.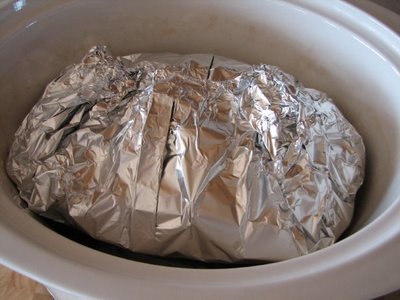 Place lid on crockpot and cook on low for about 8 hours. And then carefully remove the foil packet from the crockpot. Open packet carefully and serve with roast.