Last week I shared a simple enchilada dip recipe for my new 5 ingredients or less series. I love sharing quick and easy recipes, so I am very excited about this new series.
Today I have an easy 5 ingredient burrito recipe for you.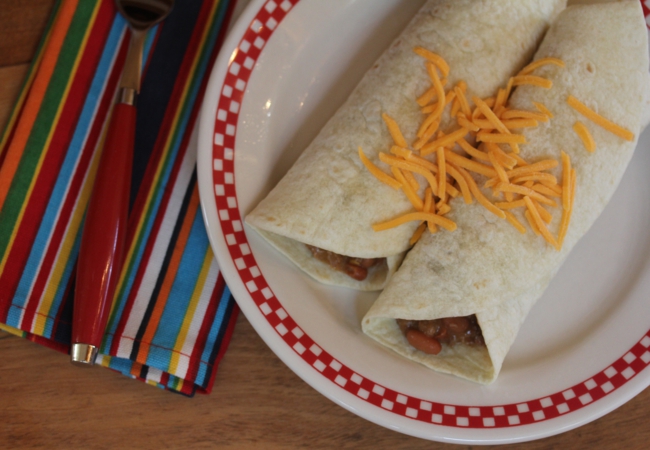 My kids love these and I love how easy they are to make. These are so easy to make that they would be a great cooking with kids meal.
These would also make a great freezer meal. You can freeze the filling on its own. Or you can make them as burritos and fill up a pan of them to put in the freezer for that busy evening when you need a quick meal.
This recipe also calls for basic ingredients that most of you will have on hand. Yes, this is an easy five ingredient recipe that uses every day ingredients.
This recipe does call for chili beans, which I think is a pretty basic ingredient for most people. If it isn't, you might consider adding it to your pantry staples. They are a simple way to add a lot of flavor to meals.
I was asked recently which chili beans I use because not all chili beans are gluten free. Bush's Chili Beans are gluten free, so that is the brand I use. I know there are a lot of other brands of chili beans, but I stick to Bush's since they are gluten free. And can I just say I love that all of Bush's Beans products are now gluten free. (That is not sponsored at all. I love the fact that their products are gluten free and just want to let readers know.)
Now for the recipe. If you need a quick and easy meal for tonight, these are the perfect meal to make.
Easy 5 Ingredient Burritos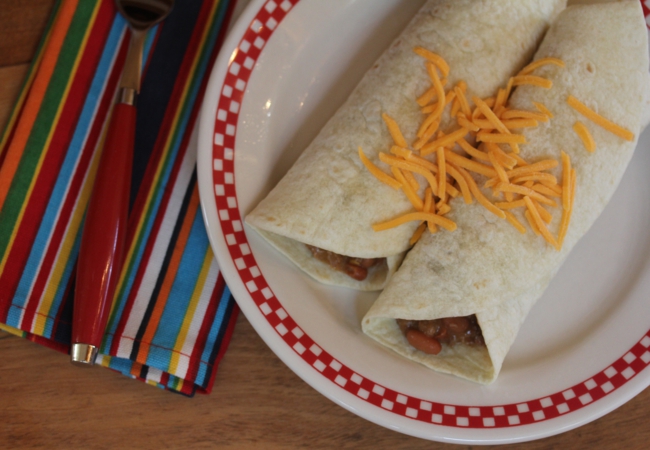 Ingredients
1 pound




ground beef

1- 15 ounce can




chili beans

1 cup




salsa

1 cup




shredded cheddar cheese

8




tortillas
Cooking Directions
In a skillet brown beef until done.
Drain off any fat.
Stir in chili beans and salsa.
Cook over medium low heat until heated through.
Spread on tortillas and sprinkle with cheese.
Roll tortilla and serve with additional salsa if desired.
Enjoy.