Apple Chicken Salad is so quick and easy to make and tastes great!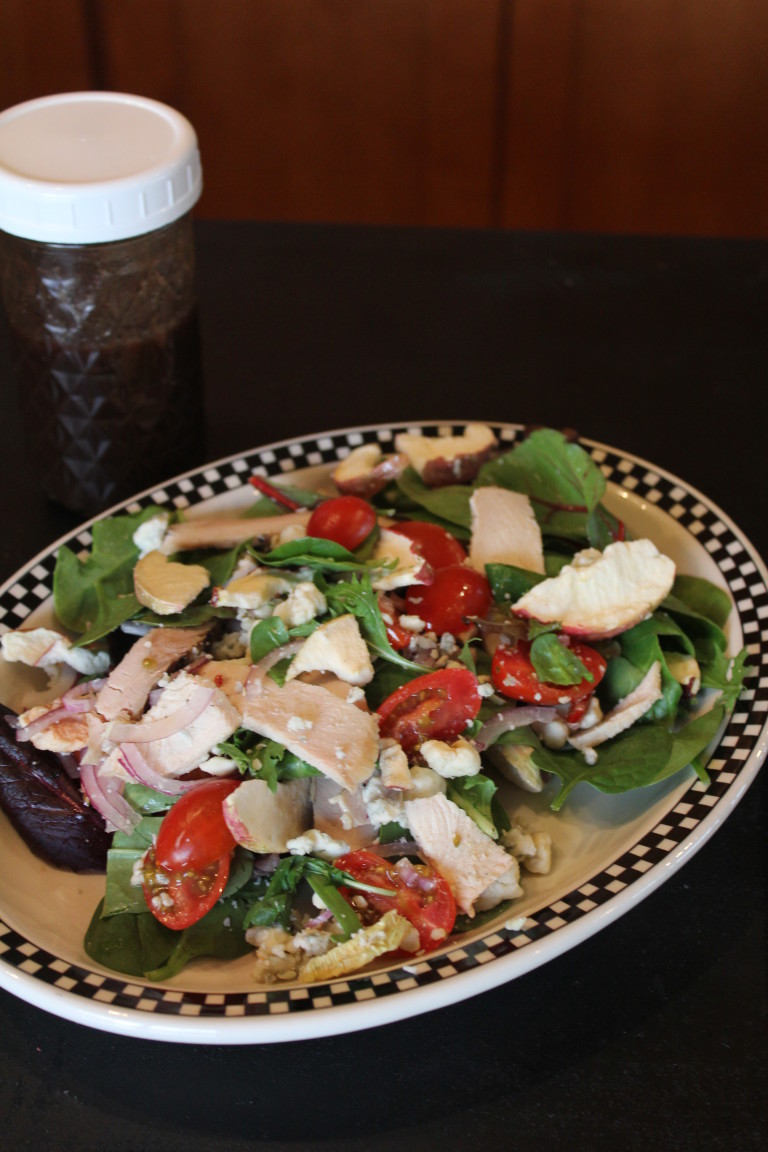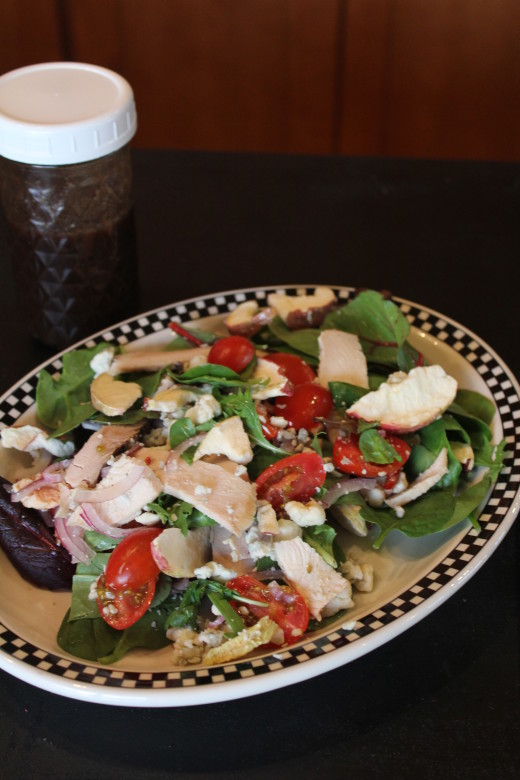 This chicken apple salad is based on a salad I have had several times at a restaurant. I loved the salad and knew I had to recreate it at home.
I came up with a simple dressing and salad that we love.
You can use any kind of cooked chicken that you have. I like to use leftover grilled chicken or leftover rotisserie chicken.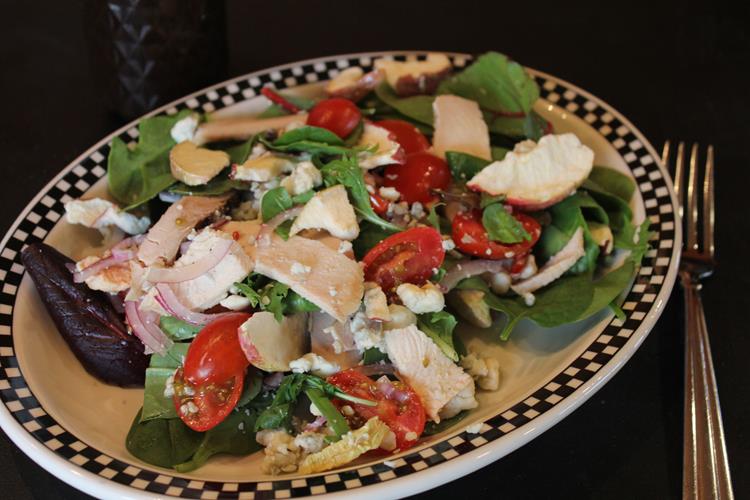 The salad I had at the restaurant used Gorgonzola cheese, so that is what I use in this. You can use a different cheese, but the Gorgonzola adds so much flavor to this that I really think it is best in this.
If you need a quick and easy lunch or dinner main dish salad this salad is a must try!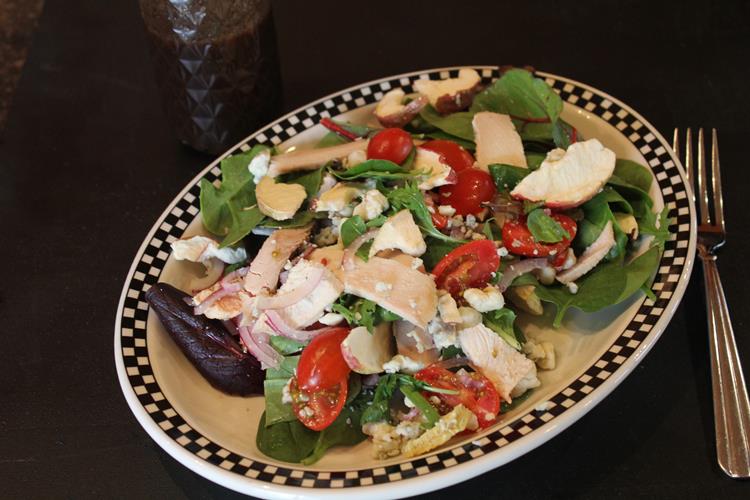 Chicken Apple Salad
3-4 cups cooked chicken
2 cups apple chips (These are the dried apple chips, not fresh apples)
Mixed greens or lettuce
¼ of a red onion, thinly sliced
Cherry tomatoes sliced in half or fresh tomatoes cut into chunks
½ cup Gorgonzola or other similar cheese, crumbled
Dressing
¼ cup oil
¼ cup balsamic vinegar
 ¼ cup apple juice
2 teaspoons Dijon mustard
½ teaspoon salt
1 clove minced garlic
In a jar or container combine dressing ingredients. Whisk together well.
In a large bowl toss salad ingredients together.
Drizzle dressing over salad and toss or serve dressing on the side. I prefer to serve the dressing on the side so each person can use the amount of dressing that they want.